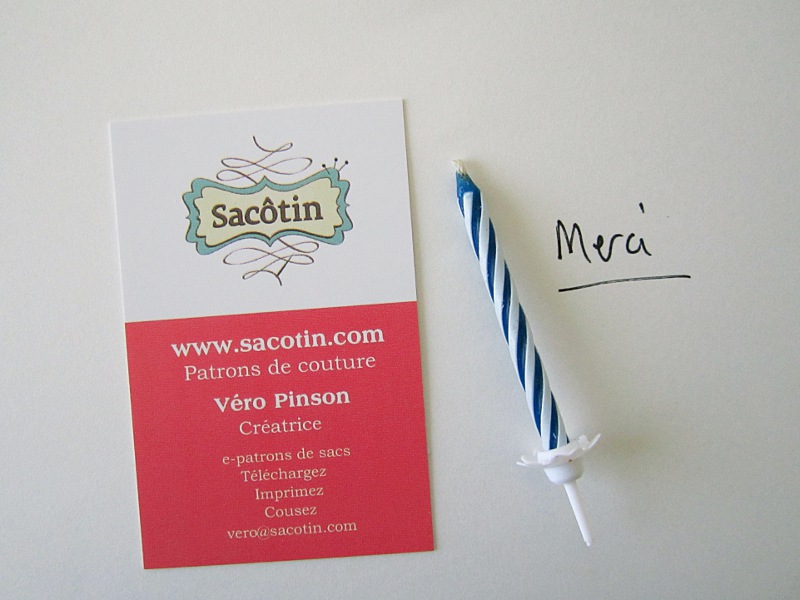 Sacôtin is 1 year old! 
One year since I embarked on the adventure of creating bag patterns  !
One year and every day a  grateful thought for my clients and enthusiastic supporters.
I want to thank you by starting this second year with a gift:
the 10th Sacôtin pattern will be a free pattern!
Come and discover this pattern on june 1st.
To prolong the pleasure, I will organize 
a sew along with this free pattern
 in partnership with 
Bouillon de Couture.
Note that this sew along will be in French only ! To go to French version of the website just change the language in the upper-right corner.
I hope many of you will come sew with me!
So rendez-vous on June 1st for the opening of your gift!
A très vite,
Véro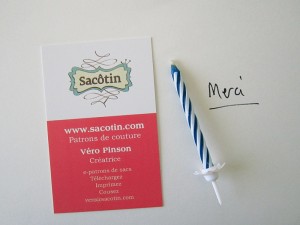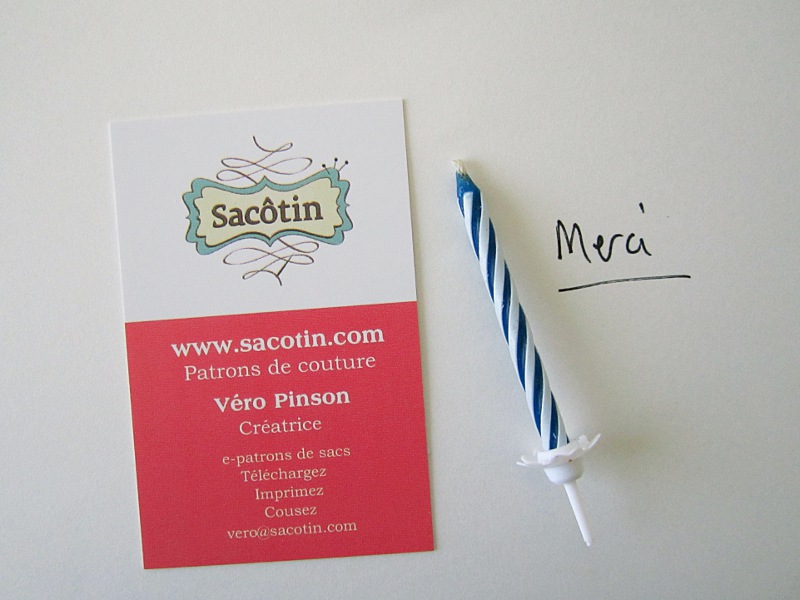 Aussi sur le blogôtin ~ Also on the Blogôtin :