Mirettes
0,00 €
For your beautiful eyes, sew a custom glasses case!
The case has a flex frame closure, is lined and can be sewn in various styles depending on your choice of printed fabrics: whimsical, fun, stylish, male,…
Mirettes can easily be customized with appliqué, embroidery or flex.
Dimensions : width 9 cm (3 1/2 "), height 18 cm (7"). Dimensions may vary slightly depending on the flex frame size and thickness of the fusible fleece.

Beginner

Click the "Download now" button to get the printable pattern + instructions.
Tutorial to install the flex frame
Pattern file to use with a projector.
Pattern available as downloadable pdf only.FAQ
Description
Free glasses case pattern – Mirettes supplies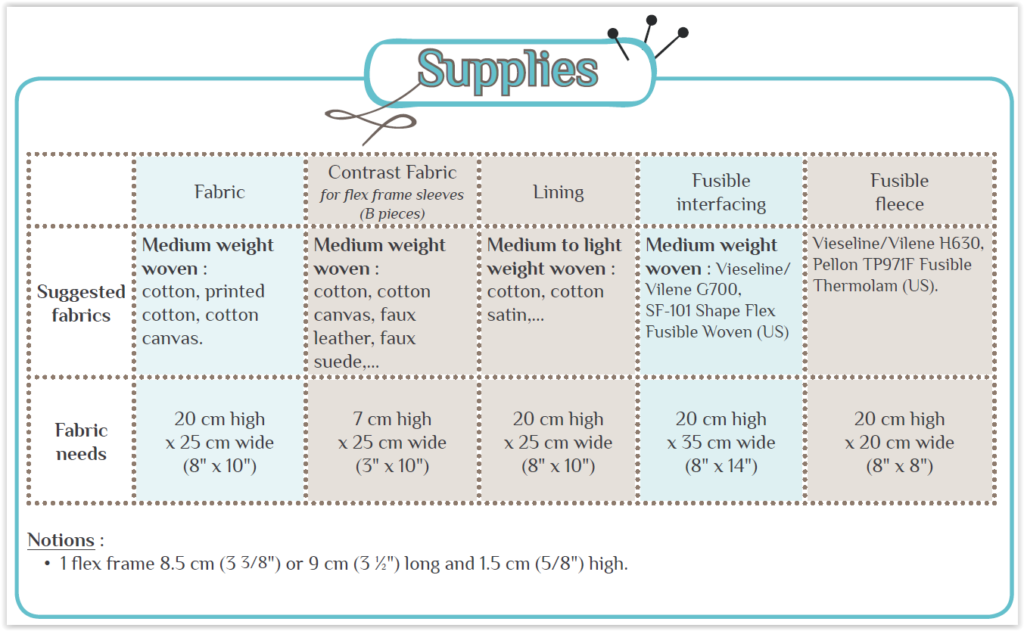 Glasses case sewn by you, using the free pattern Mirettes.
See more here on Pinterest