Madison
6,90 €
Madison is an elegant compartmentalized bag with a neat design.
The bag interior is so practical, it has 3 sections separated by a classic, zippered divider pocket.
It also has 2 patch pockets including a partitioned one.
Its triangle shaped bottom curves up to the sides and allows playful contrasting combinations.
The flap with magnetic snap reflects the triangle bag base.
This pattern comes in two sizes: Madison for those who never separate from the essential and
Grand Madison for those who like to have everything on hand.
Madison dimensions: width 30 cm (12″), height 25 cm (10″), depth 12 cm (5″).
Grand Madison dimensions : width 35 cm (14″), height 30 cm (12″), depth 12 cm (5″).

 Intermediate

Bag pattern available as downloadable pdf only.Help
Description
Madison bag pattern – Supplies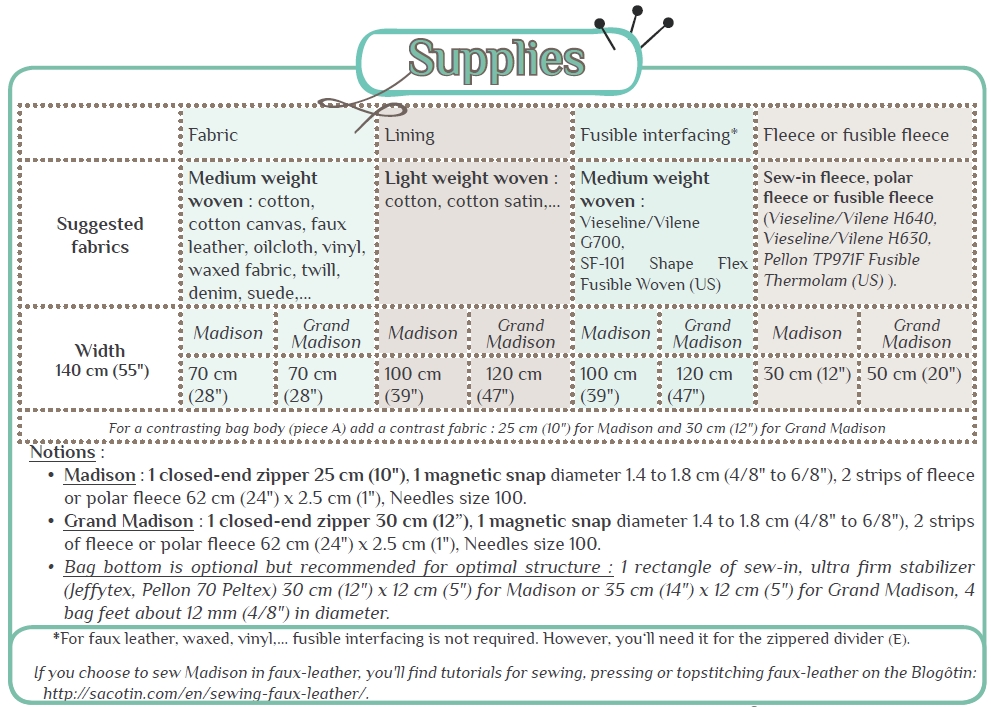 These are bags made by you, using the Madison bag pattern.
See more here on Pinterest