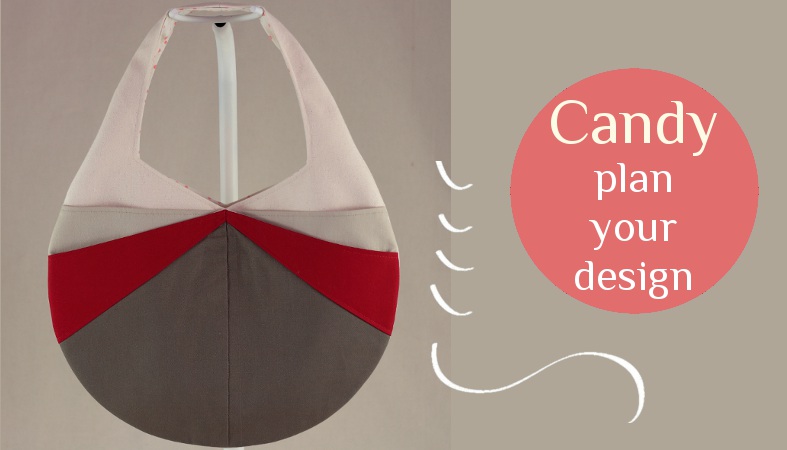 The Candy pattern is great for combining different fabrics, so here is a post to help you plan your bag design.
This is a simple little technique that I often use when I try to combine several fabrics / colors on a pattern and need to visualize the different possibilities.
The design
Here is the design for the front of the Candy pattern. Save this image image on your computer (right click "save image as").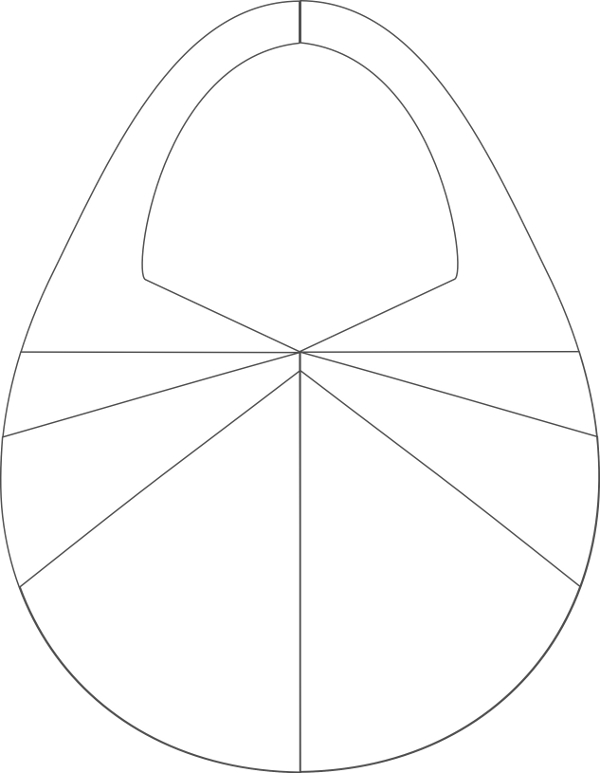 Color it!
Open the image in your usual image editing software.
If you don't have one, I recommend GIMP or Paint.net, both are free softwares. Paint.net is more accessible and less complete, but perfectly fine for our needs here.
Now pick your colors (2-4) and use the brush to colorize the different areas of the drawing. You can also use the 'magic wand' tool to select an area and then fill it with the 'paint bucket' tool.
Those who know how to use their software in a more advanced way can even scan or photograph printed fabrics and use these as patterns in the drawing.
Save the combinations you like as you go (choosing "save-as") in order to compare them later and pick THE one.
If your not computer savvy, just print the picture and color it with crayons, markers or why not use pieces of fabric that you'll glue or staple on the drawing.
Do not censor yourself during this process and try unexpected combinations and positioning, who knows, you may fall for a color combination you didn't expect !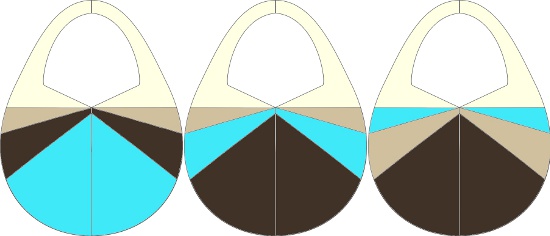 Here is the final drawing I picked for my next bag. Of course the colors may vary slightly and the scale of the pattern is not spot on, but it's close enough to get a good overall idea of the result.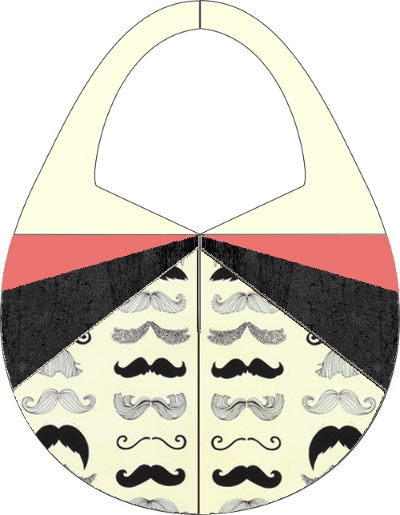 Fabric requirements and pattern pieces
Now that you have a clear vision of your future Candy bag, look at the diagram at the top of the "cutting layout" page of the instructions to know to which pattern piece each part of the drawing belongs to. Then check the cutting layout for version 2 and the "supplies" page to get the fabric requirements.
2 tutorials to come
This week I'll share 2 tutorials with you :
–  A tutorial to add a cellphone pocket to a Candy or Alex bag lining.
–  A tutorial to add a zippered pocket to a Candy bag lining.
Aussi sur le blogôtin ~ Also on the Blogôtin :