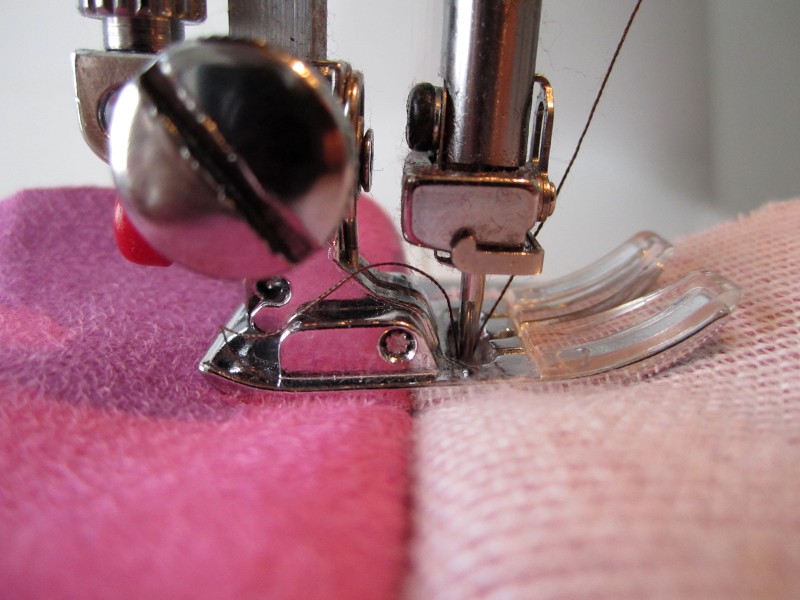 Here are some techniques, machine settings and tips on how to sew several thick layers with your sewing machine.
Sewing through many thick layers
It will come a time in your sewing adventures, especially when sewing bags, when you'll have to sew through many layers, so here's how to get through these thicknesses and to avoid breaking your needle.
Press seams open and trim seam allowances
If it is suitable for your project and if your layers cross a seam already sewn, press this seam open and trim seam allowances, this will reduce the bulk.
Needle
Your best friend to stitch through many layers is a tough needle : use a denim needle size 90 or 100.
Machine setting
To sew pieces together lengthen the stitch length slightly.
To topstitch lengthen the stitch length at 3,5 mm up to 4,5 mm.
Hand wheel
It is also often effective if the thickness is located on a small area to use the hand wheel instead of the pedal to get the stitching done.
The wedge
It can be difficult to sew the first stitch and to get the machine sewing when the presser foot is not leveled. That's when you need to use a wedge.
Simply fold a scrap of fabric until it is equal in thickness to your sewing project, then place it under the presser foot, at the back, to get it leveled again (see pics).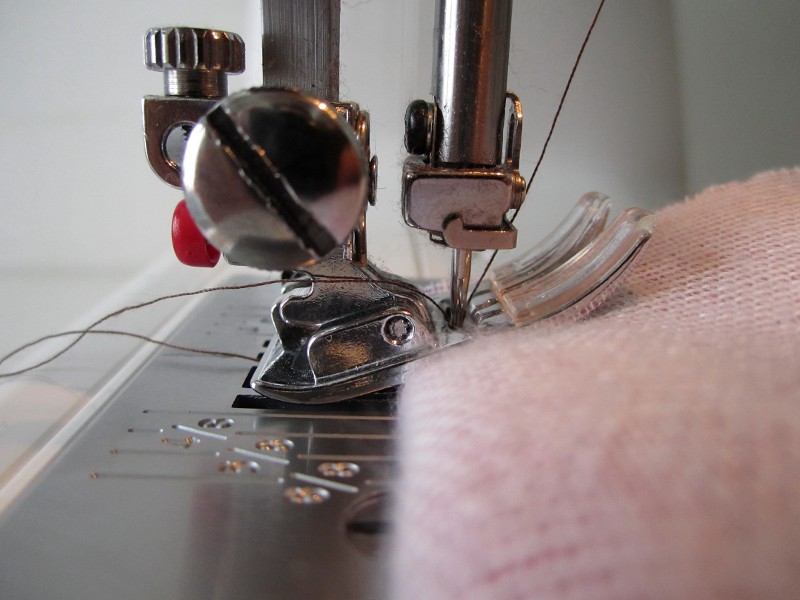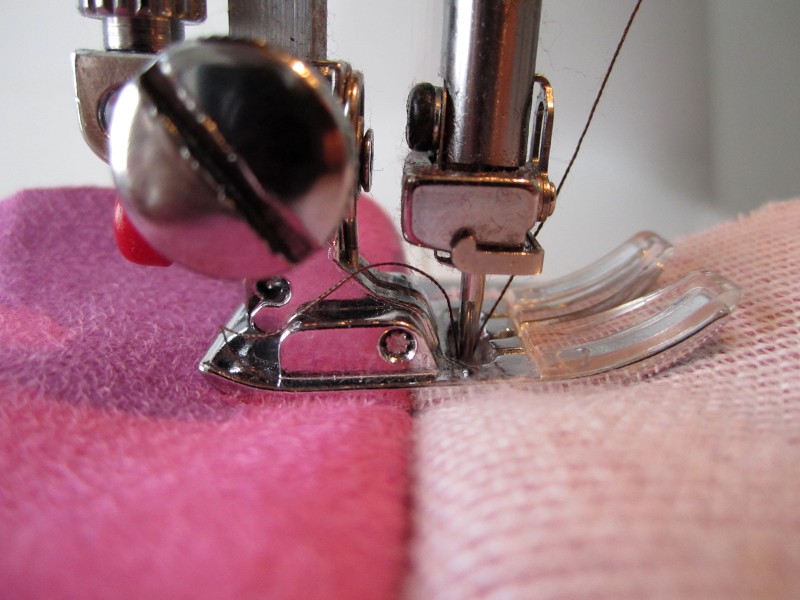 Special feet
Some special feet may help you:
– The walking foot will allow the top layer and bottom layer of fabric to move simultaneously.
– The roller foot usually used for sewing "sticky" fabrics (Vinyl, faux leather, …) will also help the feed dogs to move the fabric.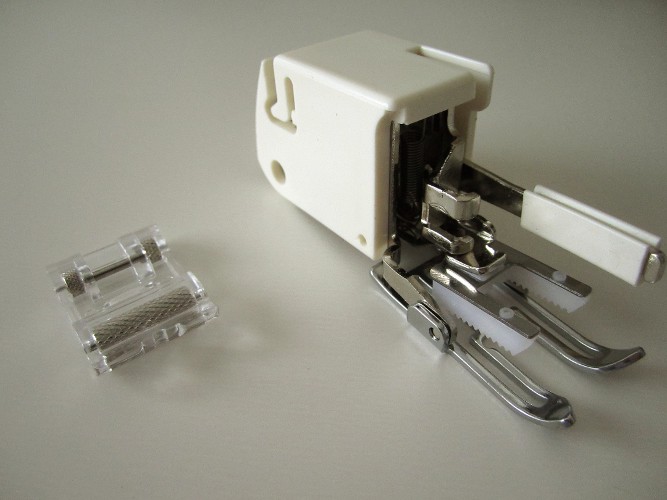 And what if despite all these you can't get your sewing machine to stitch through the thickness?
Unfortunately sometimes nothing will do it, some sewing machines just do not have the necessary power.
Aussi sur le blogôtin ~ Also on the Blogôtin :