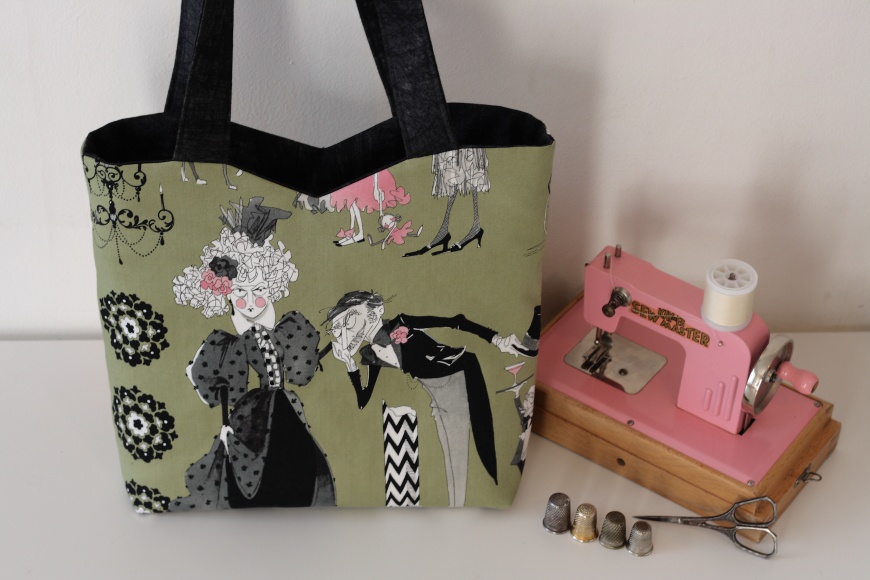 This is a first variation on the Annie bag pattern, I'll show you a second one next week.
This variation #1 has two advantages :
It simplifies the construction of the bag and therefore lowers the difficulty level of the pattern because we'll omit one of the most delicate step of the instructions.
It allows you to use fabrics with a larger print scale.
Annie is a pattern for a small bag : 25 cm x 25 cm (10″ by 10″) with a recessed zipper which is invisible from the outside.
I wanted to use the "Ghastly family reunion" fabric by Alexander Henry with this bag pattern, finding that its small size and the curves of its upper edge was well suited to the mood of the print. But unfortunately the print was too big to fit on the body of the bag ; that's how I came to this first variation of Annie.
Annie Bag pattern : Variation #1
1.Tape the B piece to A upper edge, overlapping the pieces by 1 cm (3/8″).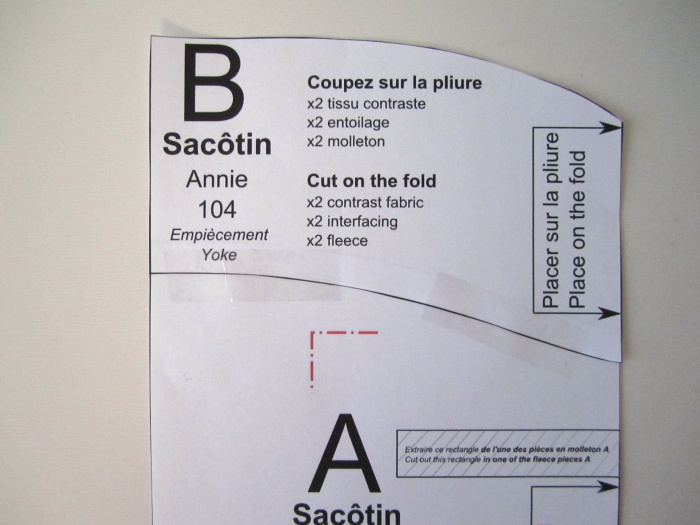 2. Cutting and interfacing : Use this new piece to cut the bag body on the fold twice and interface them with the woven interfacing and the fleece.
Proceed according to the instructions to cut and interface the other pattern pieces.
3. In the instructions omit the "Bag body and yoke" step then proceed normally.
For this version of Annie I also decided not to put in a zippered back pocket in order to preserve the print, which further facilitated and accelerated the construction of the bag.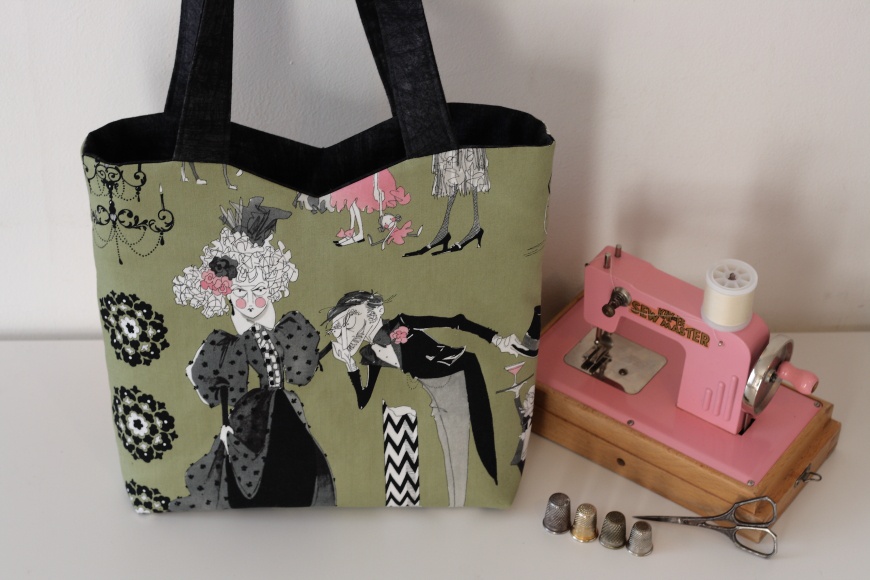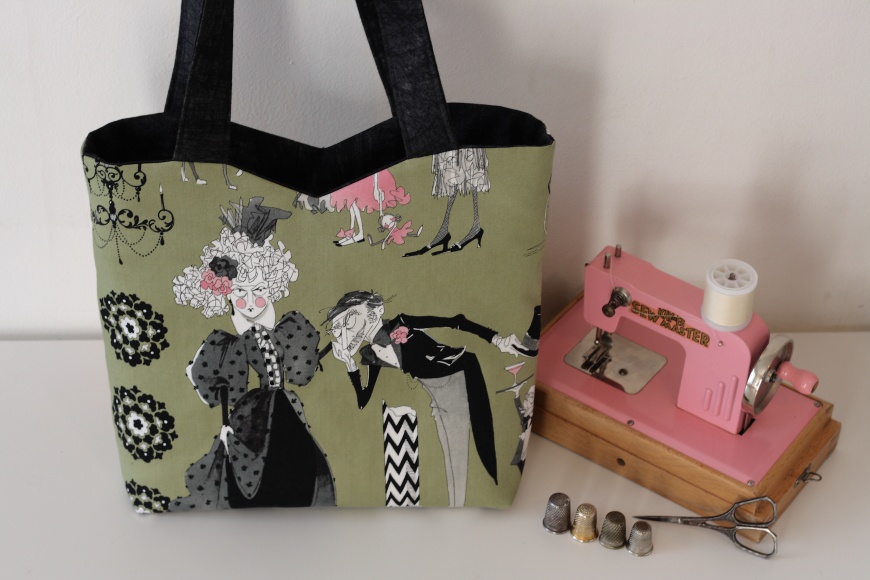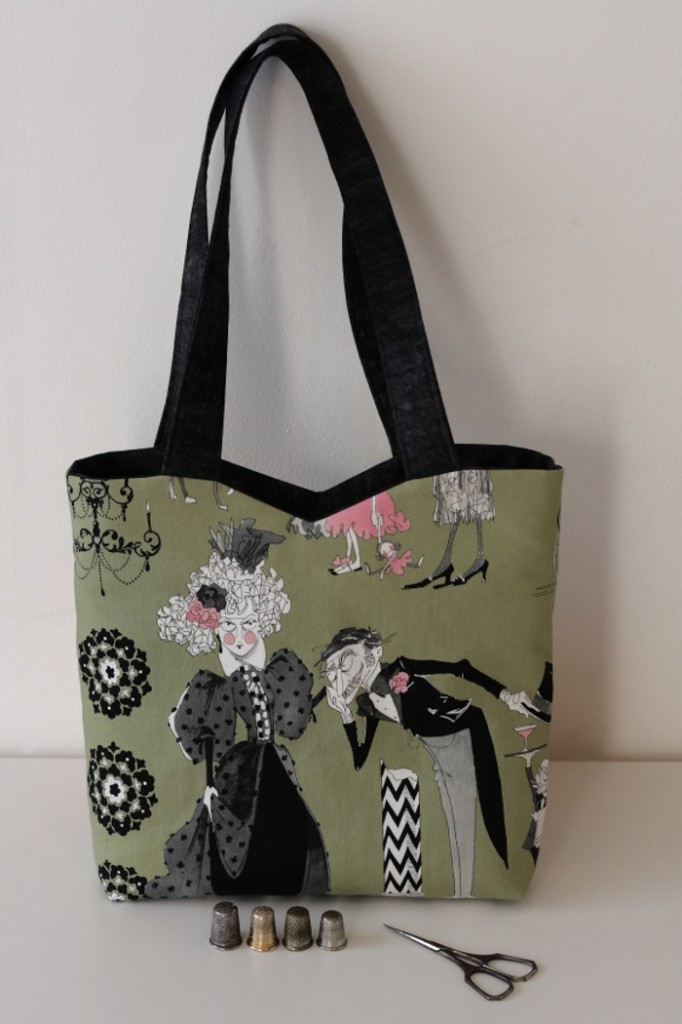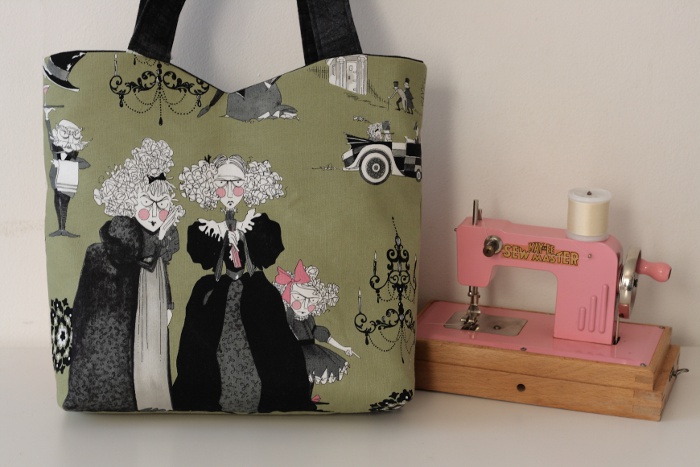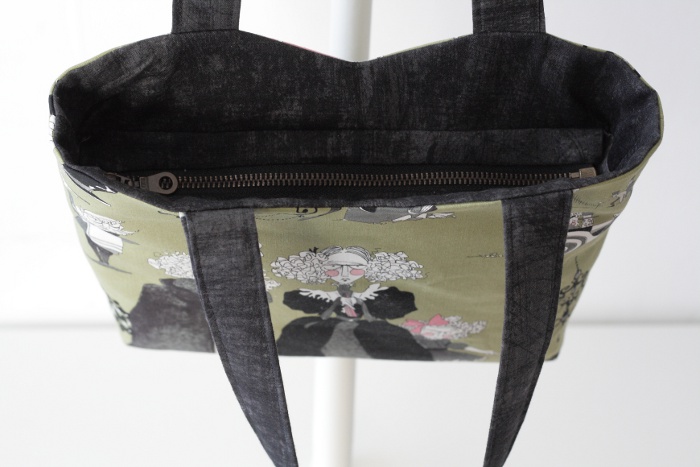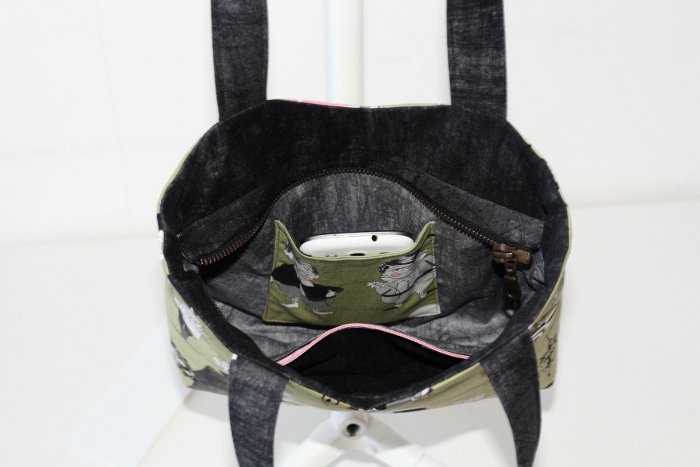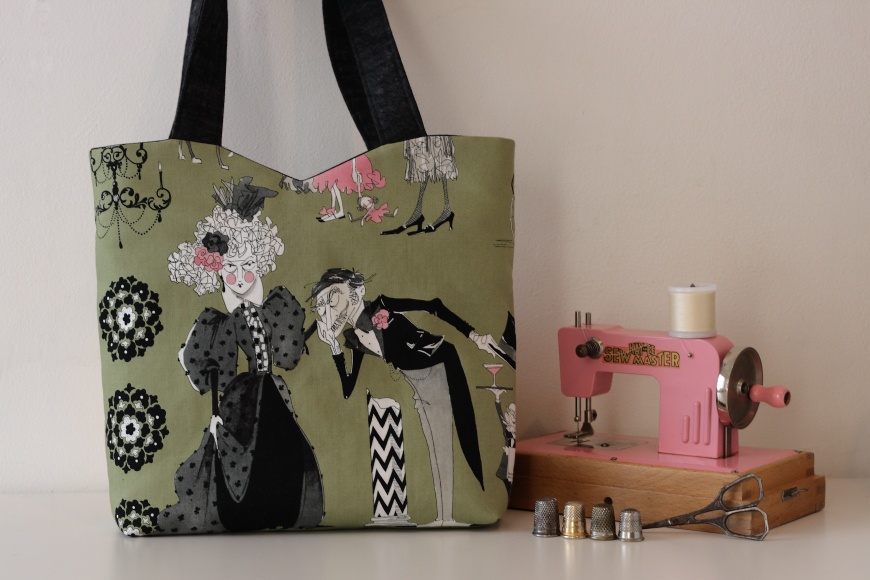 Rendez-vous next week for another variation on the Annie bag pattern. This variation #2 also lowers the difficulty of the pattern but preserves a contrasting yoke.
Happy bag sewing !
Aussi sur le blogôtin ~ Also on the Blogôtin :