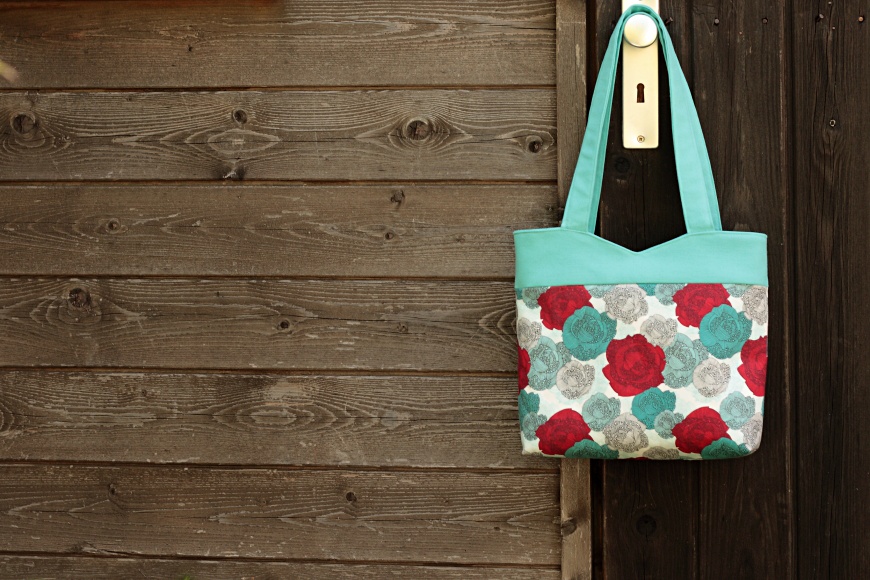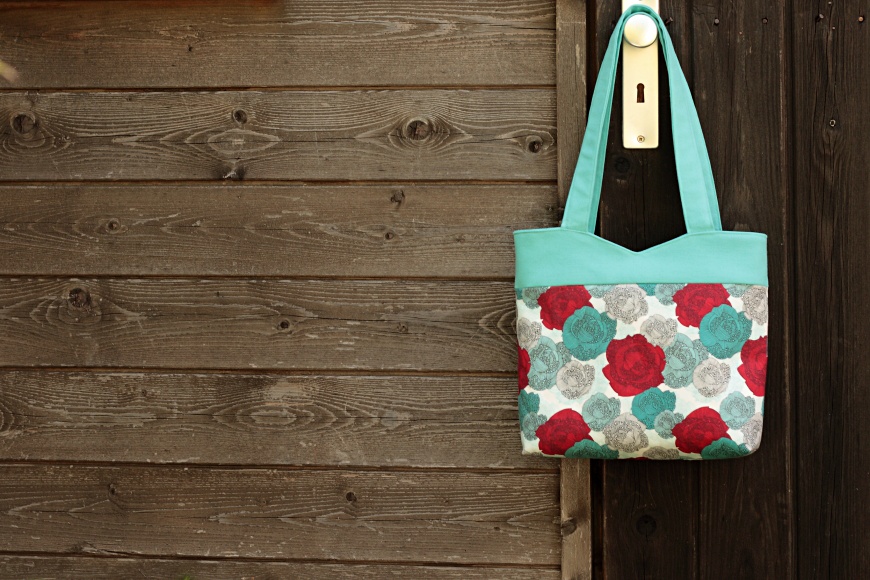 This is variation #2 for the "Annie" bag pattern. The first variation is here.
Like variation #1, this variation also lowers the difficulty of the pattern but preserves a contrasting yoke.
Annie bag pattern : variation #2
Altering the pattern to get this version of Annie is really easy  :
Instead of using A and B pattern pieces to sew the exterior of the bag, use E and C : the lining pieces.
Cutting
Put A and B aside, you won't need them.
– Cut "C"
4 times in contrast fabric (instead of 2 as instructed)
– Cut "E" :
twice in lining fabric (as instructed)
twice in main (exterior) fabric
Sewing
Following the sewing and interfacing instructions, each time :
"A" is mentioned, substitute "E" in main fabric.
"B" is mentioned, substitute "C".
At the "Bag body and yoke" step, skip points 1 to 5 and simply pin C to E, right sides together, aligning E upper edge with C straight long edge. Stitch and go on with the instructions.

Here is the result :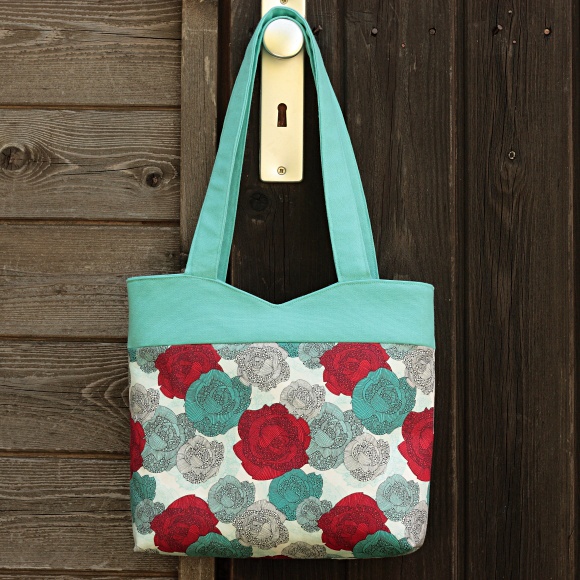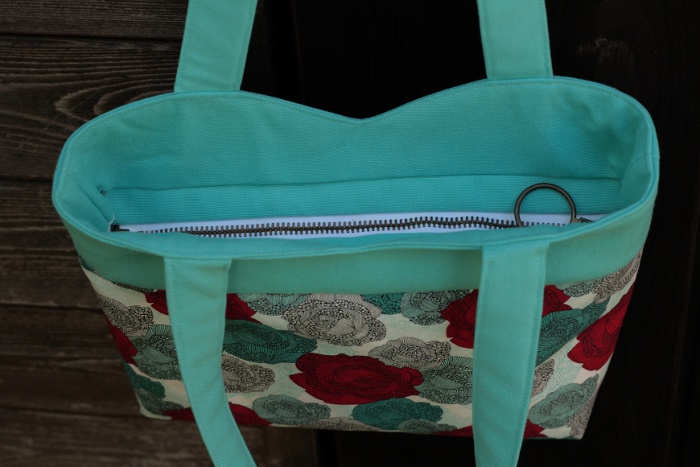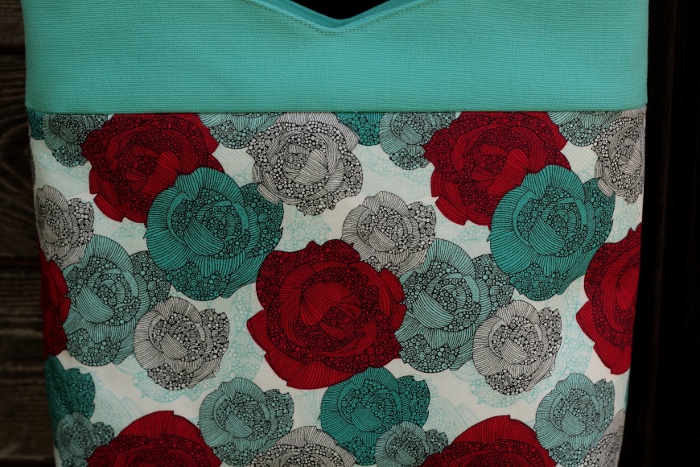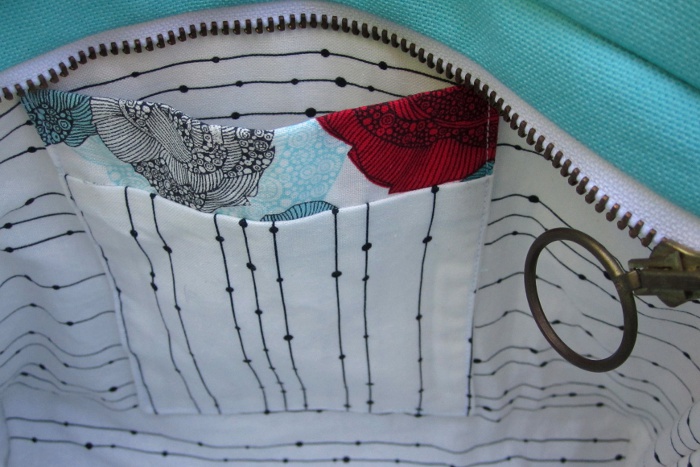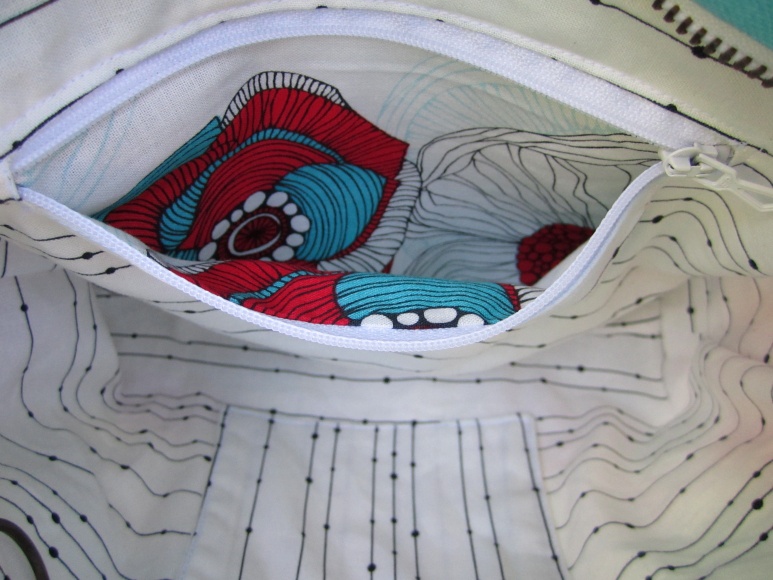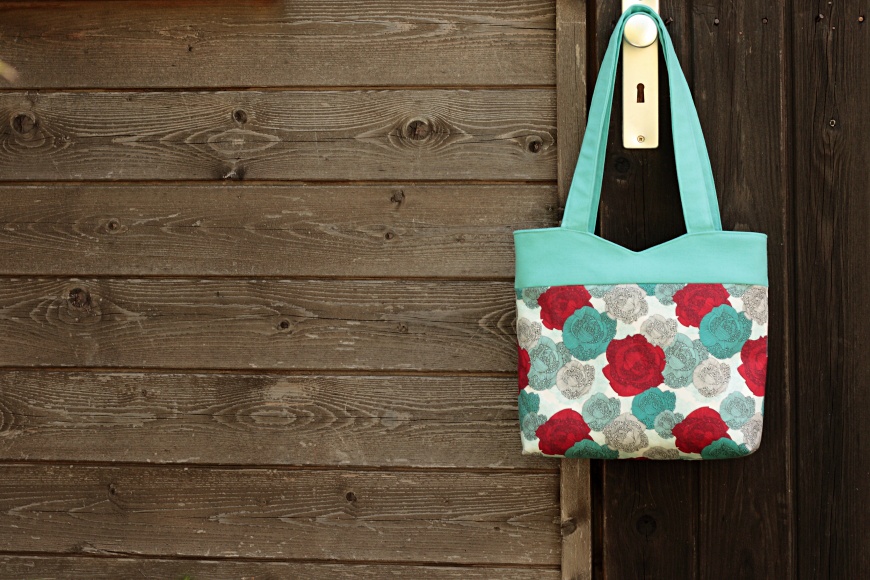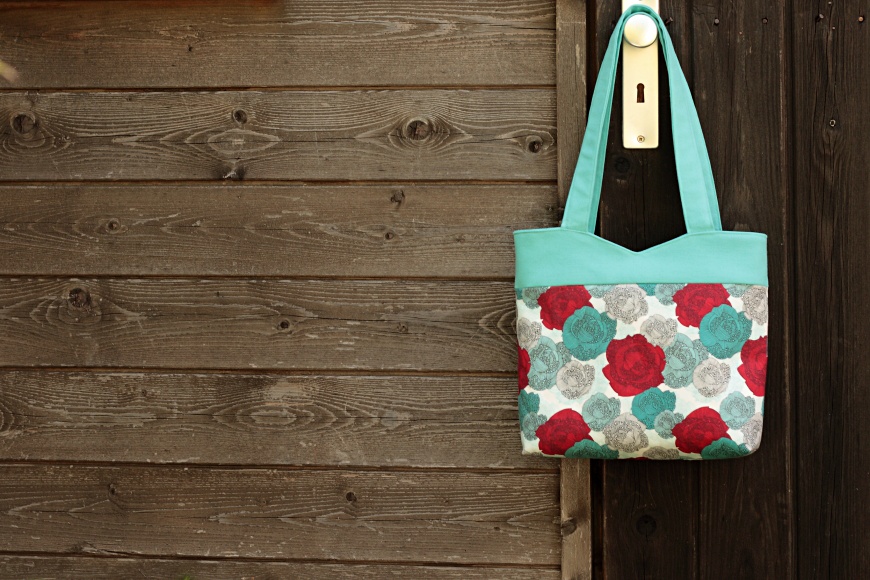 Aussi sur le blogôtin ~ Also on the Blogôtin :