Alex
6,60 €
Sewing pattern for a summery supple messenger bag, with reinforced contrasting corners and two contrasting stripes on the front, zippered pocket in the lining.
Version 1 : bag closed by a recessed zipper.
Version 2 : bag closed by a flap.
Dimensions : width 35 cm (14″), height 35 cm (14″), height with strap 88 cm (34 1/2″), depth 10 cm (4″).

Intermediate for version 1.

Beginner for version 2 with flap.

Bag pattern available as downloadable pdf only. FAQ
Description
Alex bag pattern – Supplies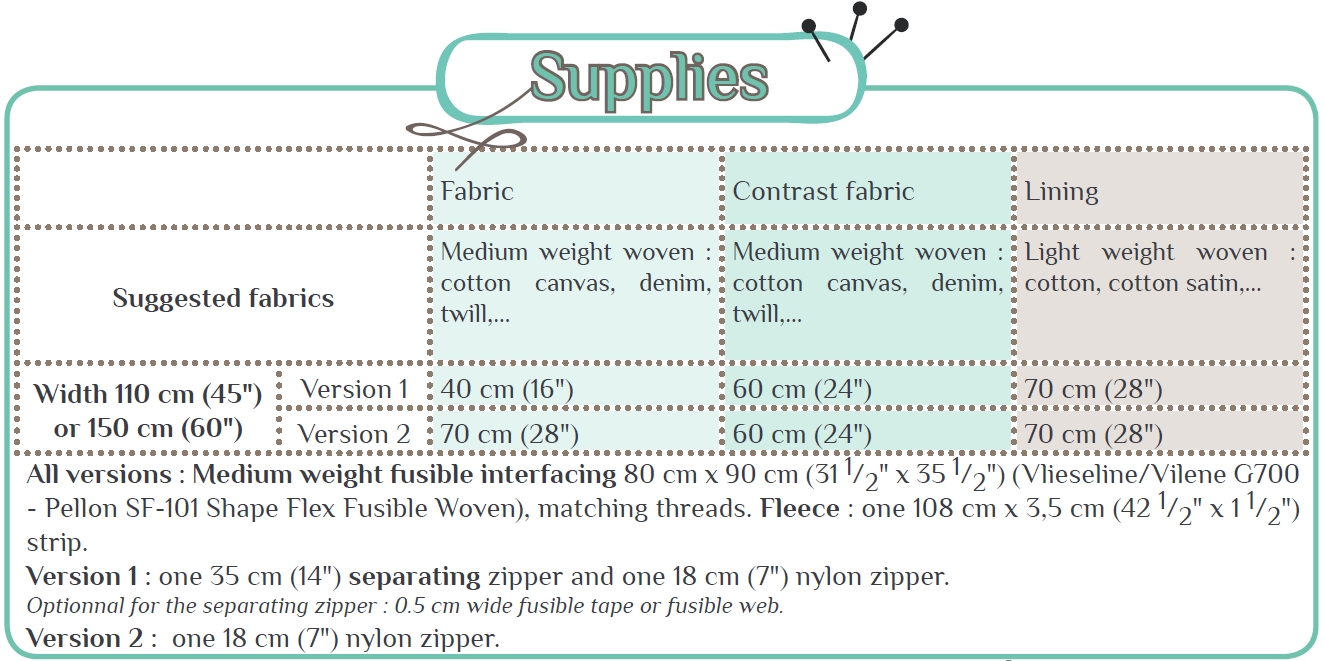 These are bags made by you, using the Alex pattern.
See more here on Pinterest