Today let's have a look at Cloé : a reversible bag pattern for beginners ! 
Reversible bag pattern
Cloé is a trapeze-shaped carry-all bag pattern, easy to wear, easy to sew and reversible !
A reversible bag is always fun, but a reversible bag for which the right and wrong sides have a variation of design, it's even more fun ! The same pattern pieces are used to create the yet different right and wrong sides… with a little trick!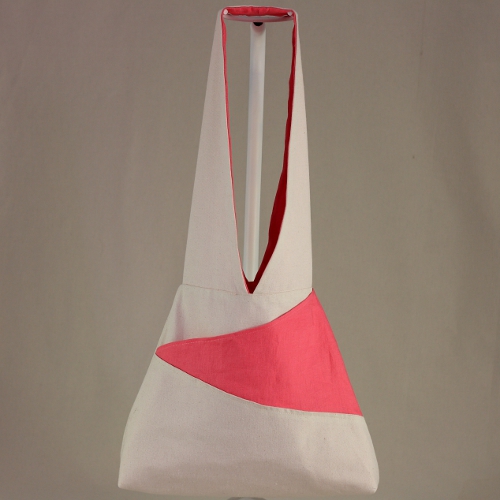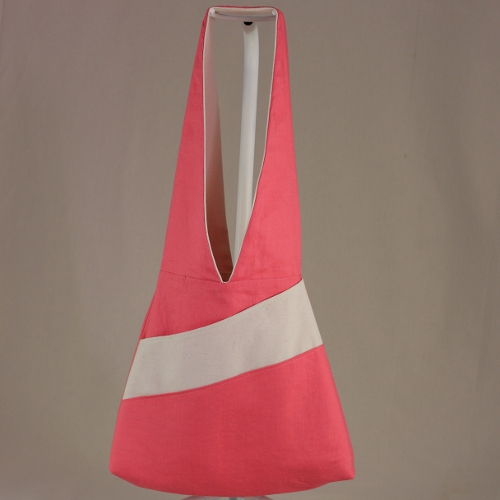 Its dimensions are : height 80 cm (31 1/2″), width 36 cm (14″), depth 10 cm (4″).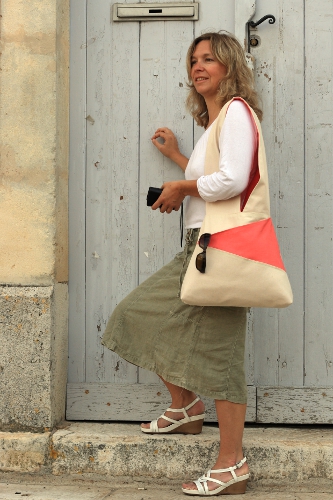 A practical design
Whether worn right side out or wrong side out, this bag has a front pocket (with a contrasting triangle on the right side or with a contrasting diagonal strip on the wrong side) and a center divider inside.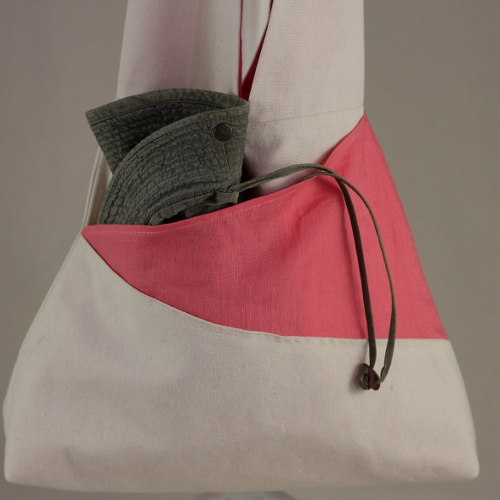 Reversing the bag
To reverse this bag easily simply plunge your hands inside the bag, grab a corner in each hand and pull them out through the opening. Shake and voila!
Instructions and pattern
Instructions for the Cloé pattern are 18 pages long including 8 pages for the full scale pattern tiles.
In the PDF file you will find :
Detailed and illustrated sewing instructions
Full scale pattern tiles
A list of essential supplies
Instructions for pattern tile assembly
A cutting layout
A glossary of sewing terms
Supplies
Because I created this pattern with beginners in mind, I wanted the necessary supplies to be minimal: one meter of fabric, one meter of contrasting fabric, thread and that's it!
And even if you're not a beginner anymore, it's always nice to be able to sew a quick and easy project with few supplies to satisfy an urge to sew!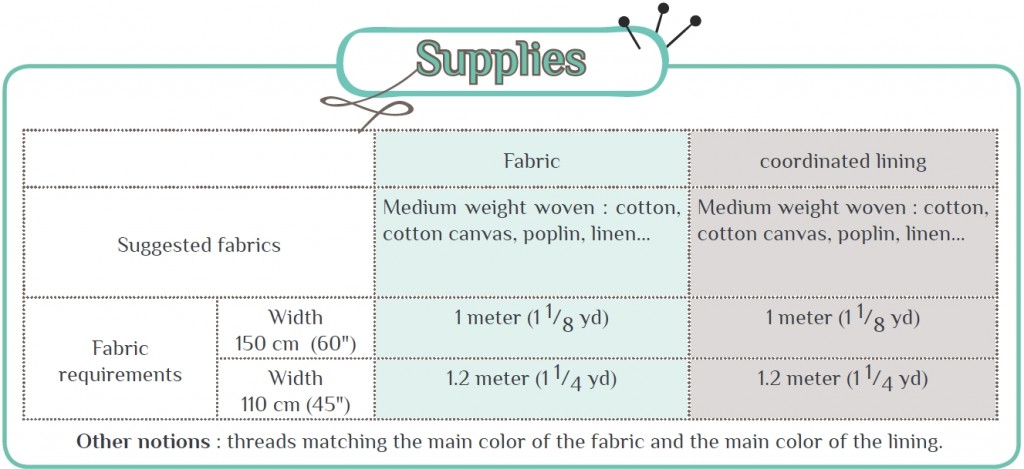 Your bags
Here are some of the bags, made by you, using the Cloé pattern.

Buy the Cloé bag pattern
Bag pattern available as downloadable pdf only. FAQ
3,90 €Add to cart


Aussi sur le blogôtin ~ Also on the Blogôtin :