Let's start the summer bag patterns presentation with Candy : the radiating bag pattern.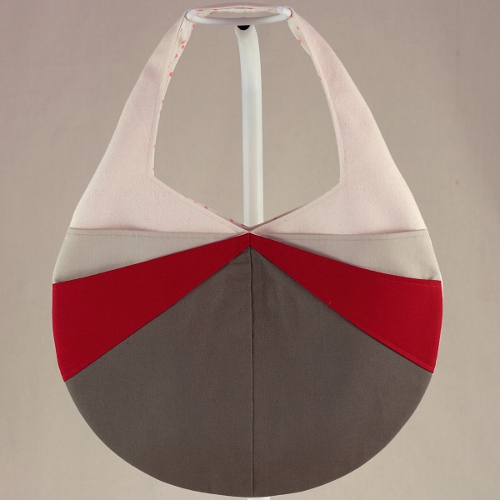 Radiating bag pattern
Inspired by the sun and its rays, Candy is a round lined summer bag with a radiating design on the front.
It's dimensions are : width 43 cm (17″), height 55 cm (22″); the shape of the handle and opening fit perfectly around the shoulder.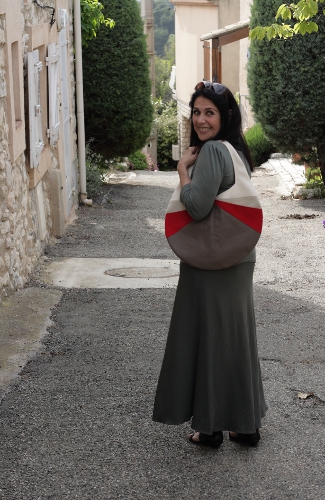 The Candy pattern is classified as "intermediate" but a motivated beginner will be able to sew it. Indeed, there is no real technical difficulty and the instructions are very detailed and illustrated, but to get a good result it is important to be precise, especially for the topstitching steps.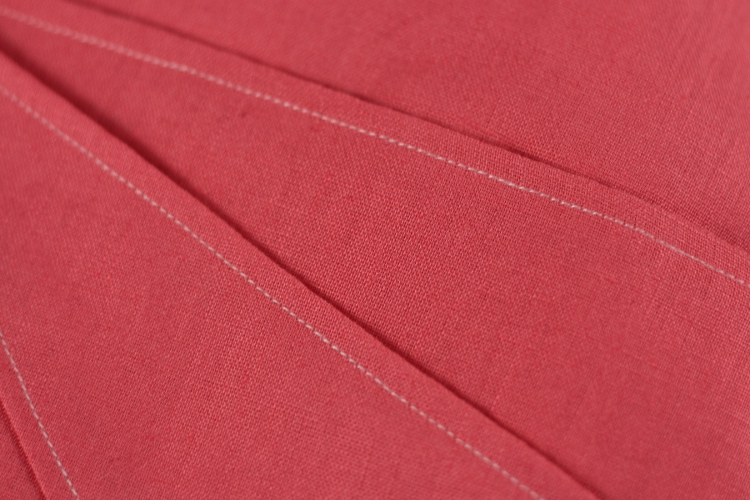 A practical design
An original design is nice but when the design contributes to make the bag more practical : it's even better! That's why the "rays" on the front of the bag form 4 pockets allowing you be more organized!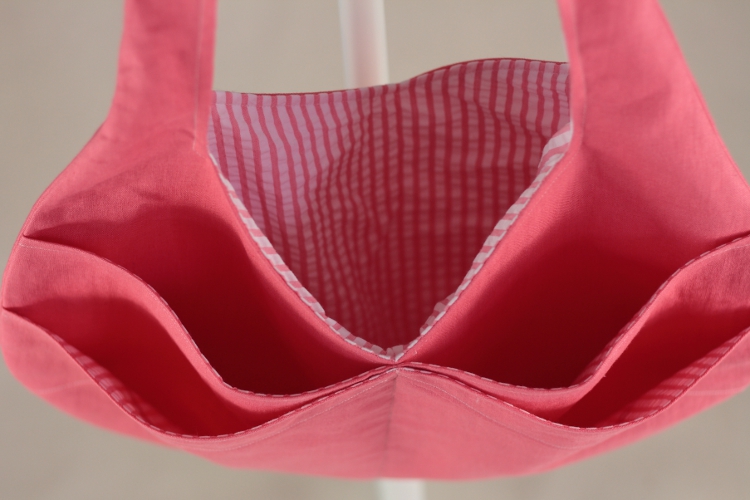 Infinite variations
Use only one fabric with contrasting topstitching to highlight the design lines or combine 2,3,4 different fabrics as you wish !
In the instructions you'll find all the information to easily personalize your Candy bag ; an illustration shows the position of each pattern piece and the fabric requirements are detailed. This way you'll know exactly in which fabric you'll need to cut each piece for your finished bag to look like the vision you add.
Instructions and pattern
Instructions for the Candy pattern are 18 pages long including 8 pages for the full scale pattern tiles.
In the PDF file you will find :
Detailed and illustrated sewing instructions
Full scale pattern tiles
A list of essential supplies
Instructions for pattern tile assembly
A cutting layout
A glossary of sewing terms
Supplies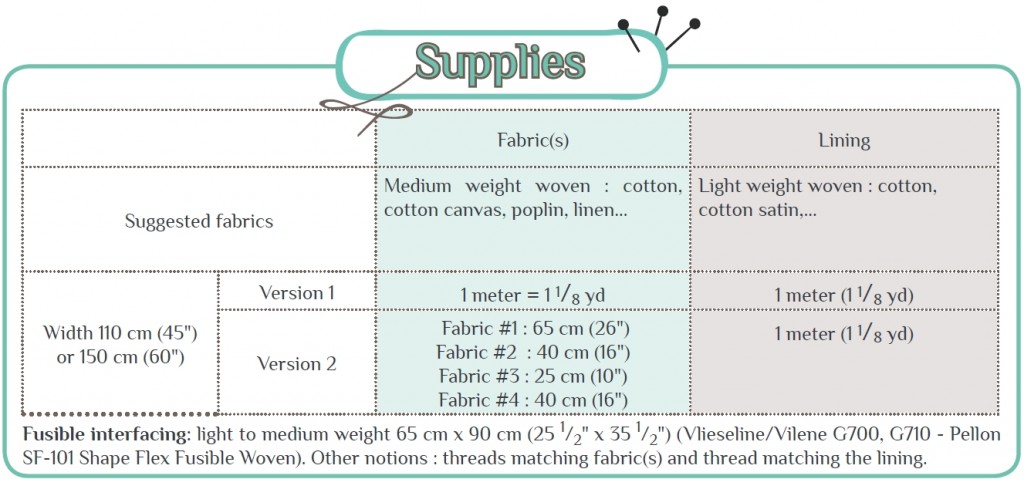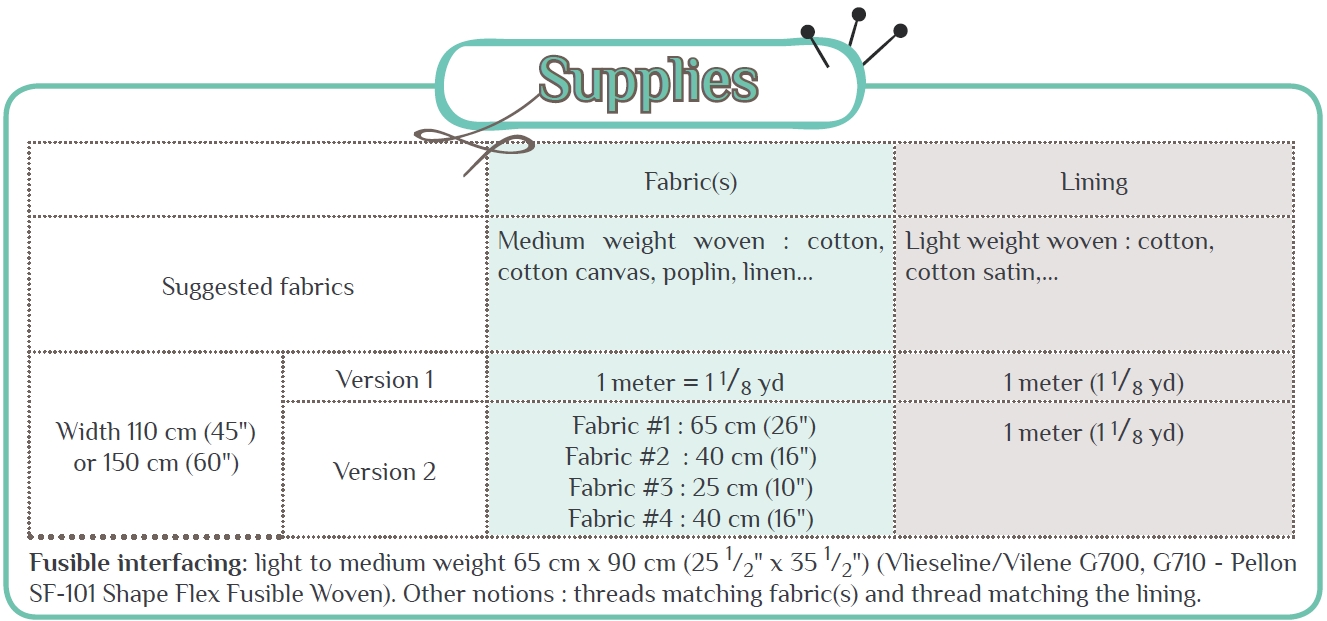 Your bags
Here are some of the bags, made by you, using the Candy pattern.

Buy the Candy bag pattern
Bag pattern available as downloadable pdf only. FAQ
6,60 €Add to cart


Aussi sur le blogôtin ~ Also on the Blogôtin :