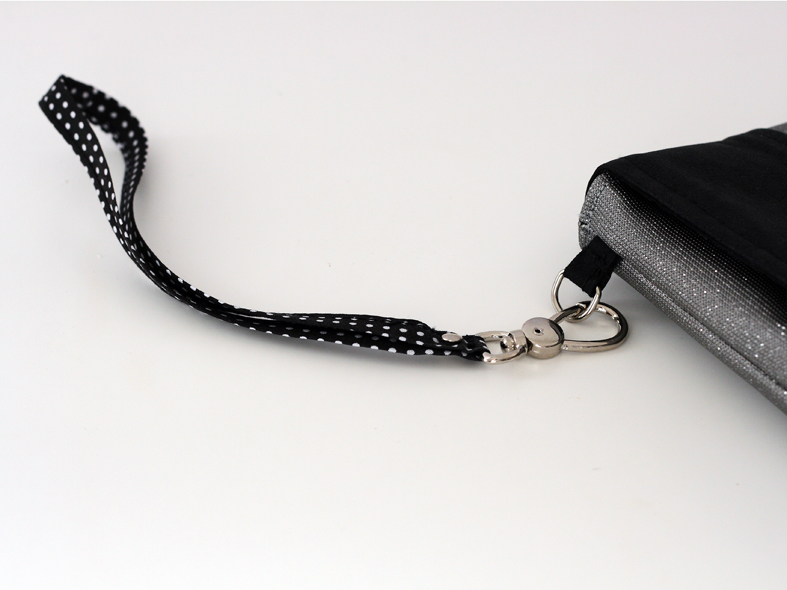 Very easy and quick, here's a tutorial to sew a removable wrist strap for your clutch bags.
You don't have a clutch ?… A Sacôtin surprise awaits you tomorrow!
Clutch wrist strap tutorial
Supplies
Bias binding 2 cm (6/8″) wide and 40 cm (16″) long.
1 small lobster clasp, width of the clasp base 1 cm (3/8″).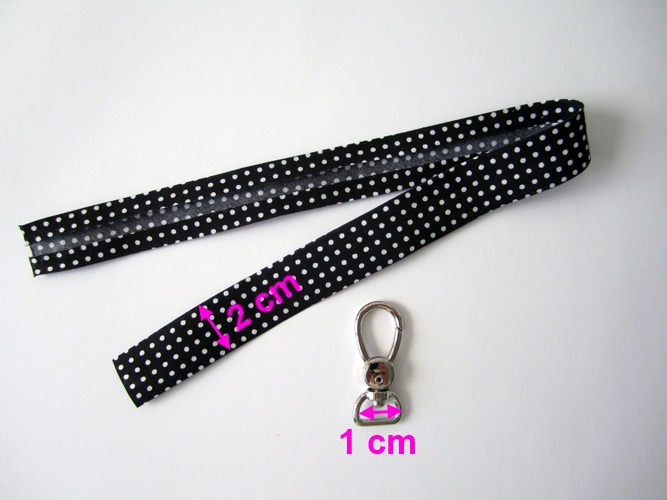 You can swap the bias for a strip of fabric 40 cm long by 4 cm wide, that you will fold and press in the manner of a bias.
Removable wrist strap tutorial
1- Feed the bias through the base of the lobster clasp.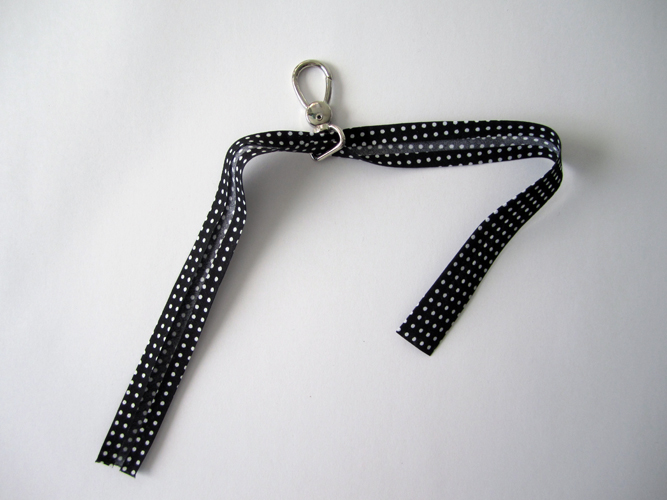 2- Unfold the 2 ends of the bias, and pin them right sides together.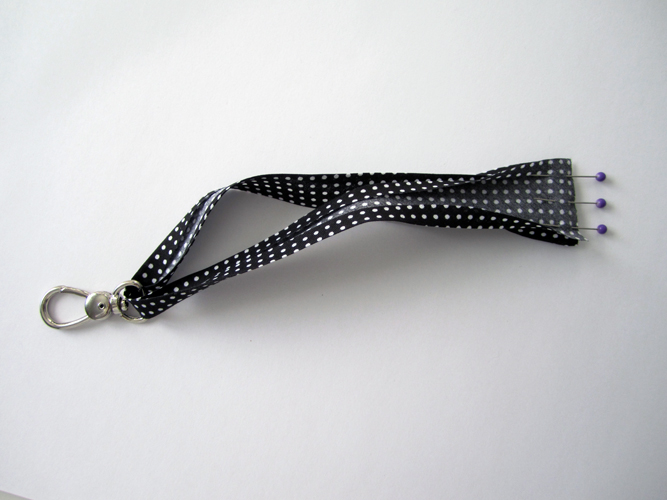 3- Stitch to join the ends.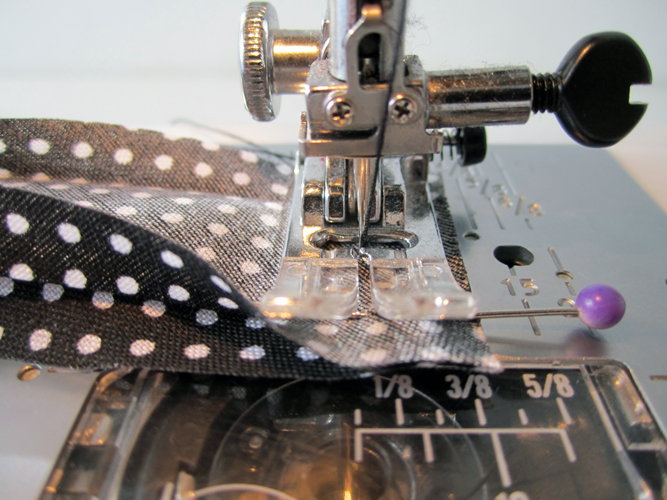 4- Press seam open.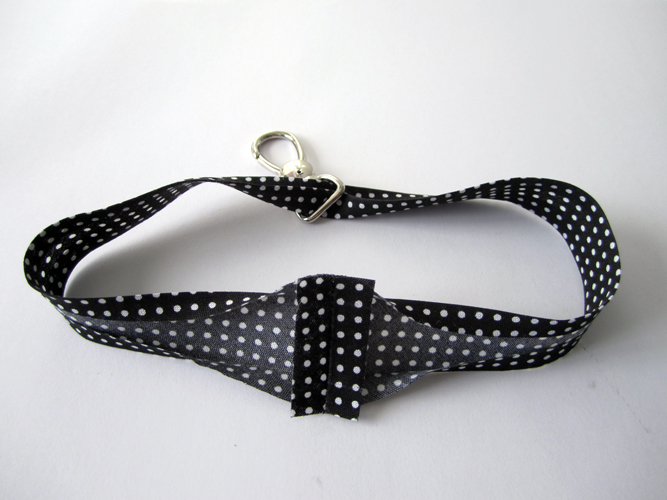 5- Fold bias completely.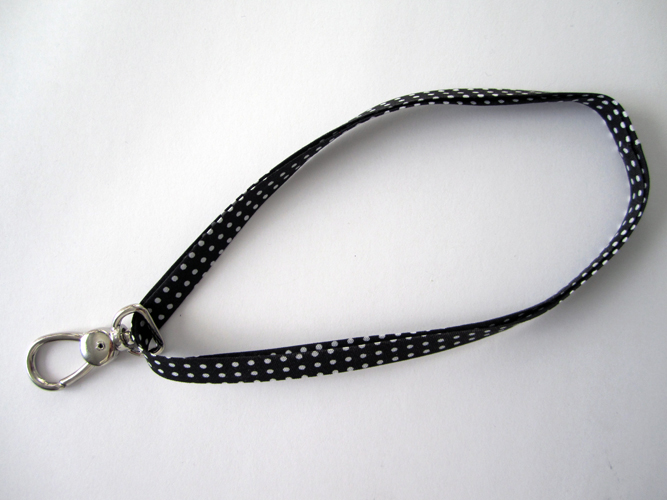 It's time to check if the size of the strap fits you. If you find it too long, reopen ends and stitch again with a bigger seam allowance.
6- Stitch the open edge to close the strap.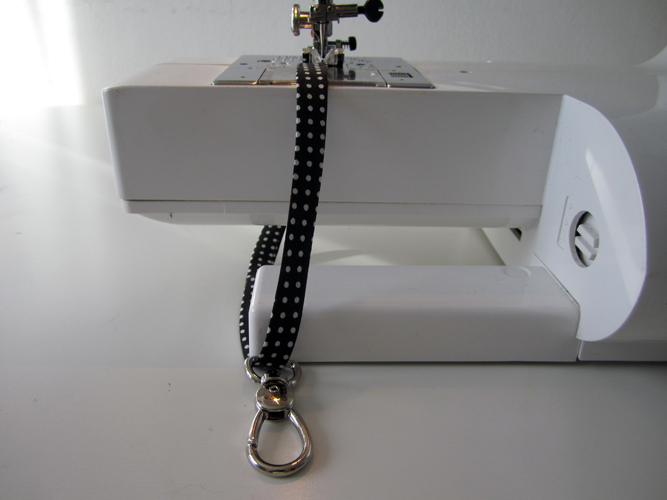 You can also stitch the other side for symmetry.
7- With a zipper foot, stitch as close to the base of the clasp as possible, through all thicknesses.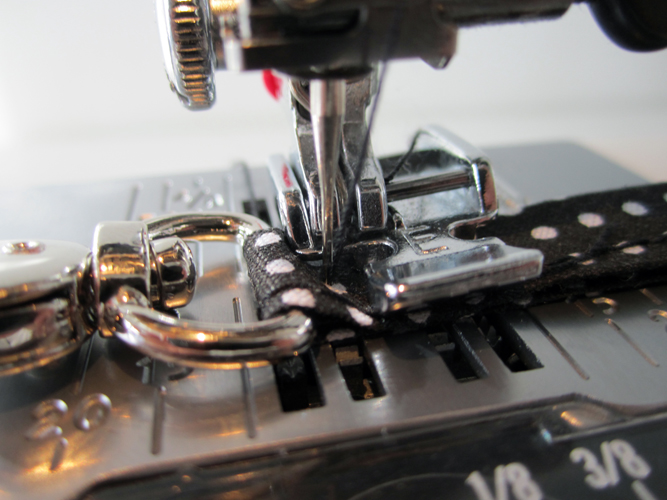 Optional : you can install a rivet to further secure the wrist strap and to add a professional touch.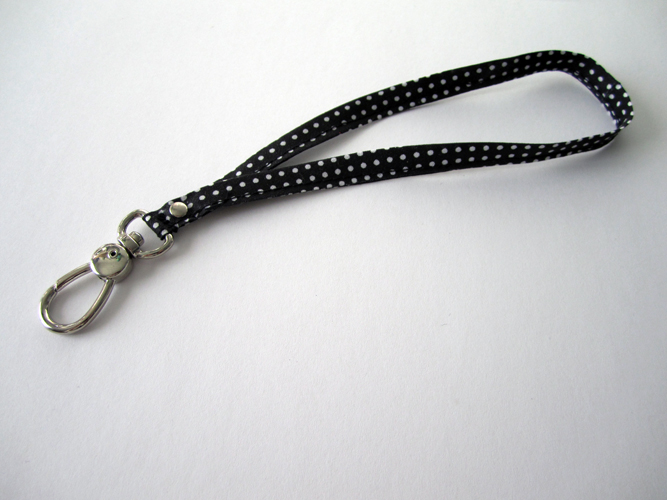 Voilà, just attach the lobster clasp to your clutch.
Come back tomorrow for a surprise !
(And yes, it's a free clutch pattern…)
Aussi sur le blogôtin ~ Also on the Blogôtin :