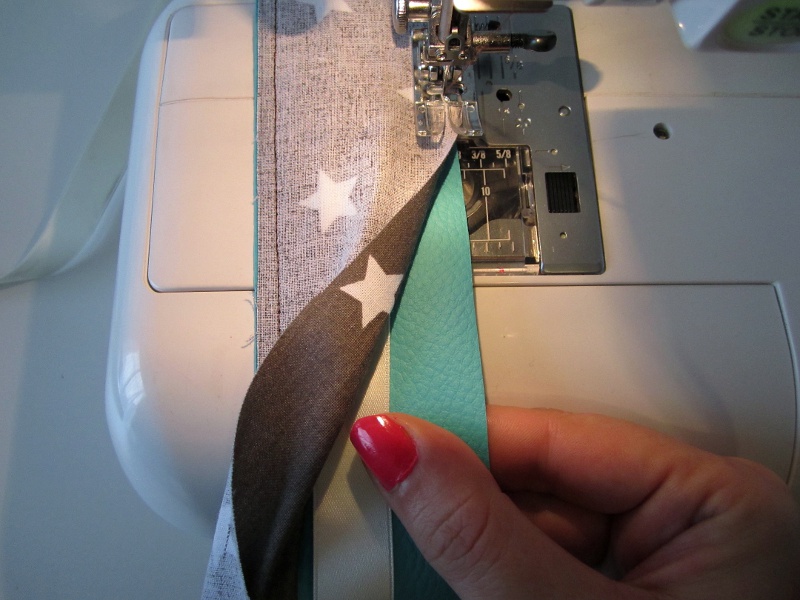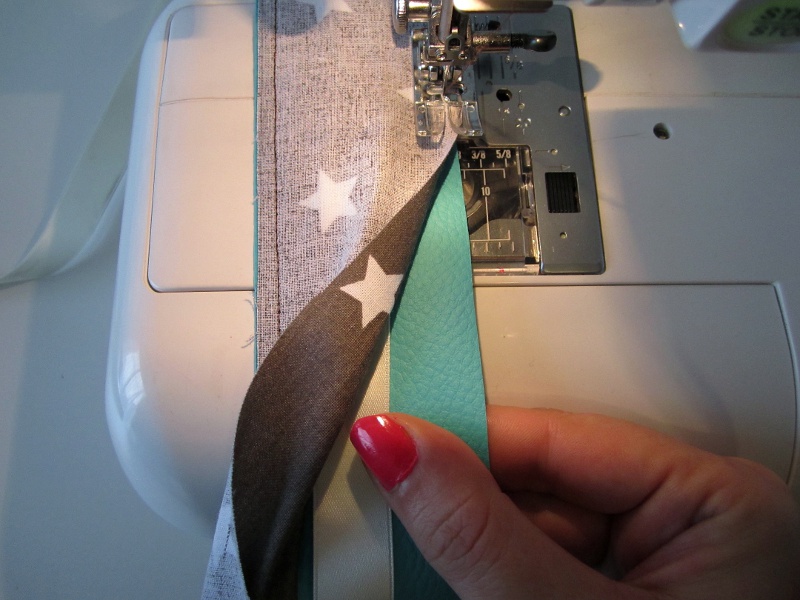 Here is a tutorial on how to easily turn a long tube of fabric inside out, such as a shoulder strap.
You will need a rattail and a wooden spoon… I assure you, we will not concoct a strange potion but turn a shoulder strap inside out without pulling our hair out.
Supplies
In addition to the two strips of fabric that will form the strap you will need:
1 ribbon, cord, rattail,… at least as long as your shoulder strap
1 wooden spoon (or anything long and not sharp)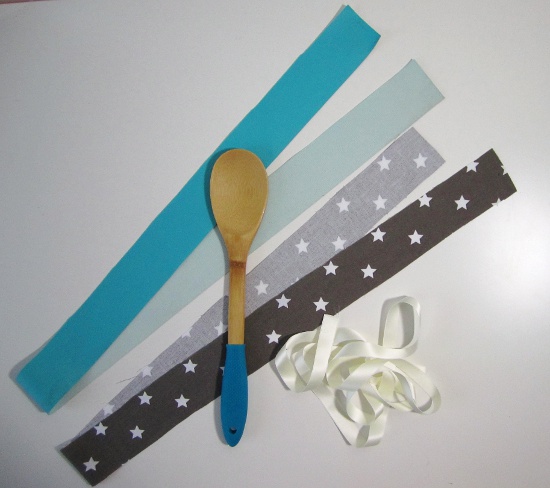 How to turn a strap inside out tutorial
1. Attach the ribbon
Sew one end of the ribbon to the right side and middle of one end of a fabric strip. Sew within the seam allowance.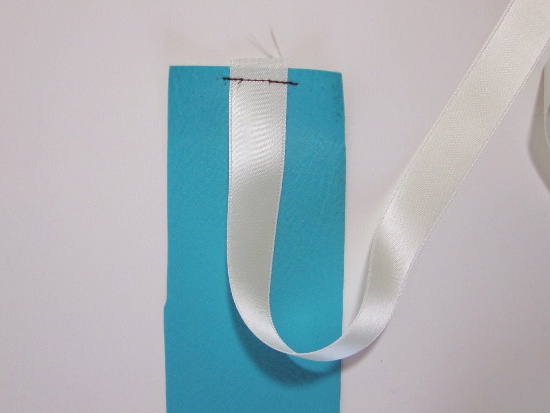 2. Sew the strap
Place your strips right sides together.
Stitch one long edge, pulling the ribbon out of the way so that it doesn't get caught in the stitching line.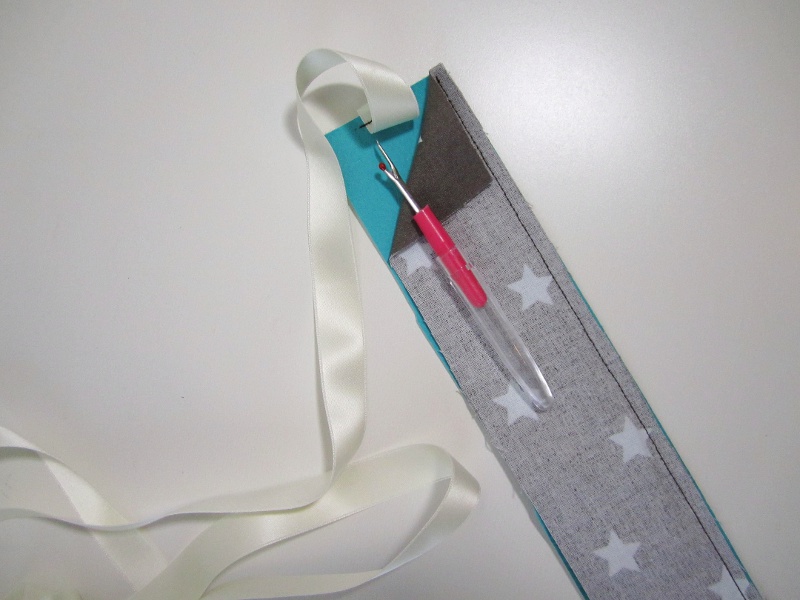 Lay the ribbon flat between the two strips.
Stitch the other long edge.
The ribbon should be between the two layers of fabric.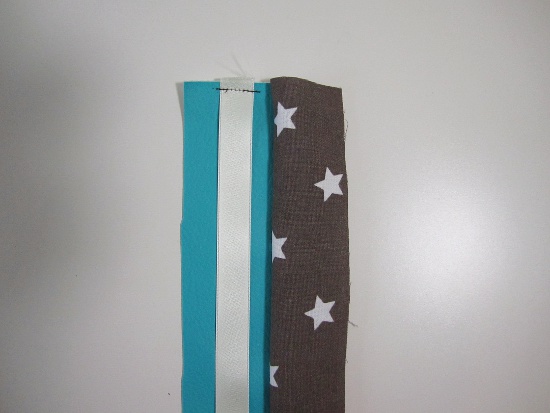 Be careful again not to catch it in stitching line: as you sew make sure to push the ribbon toward the opposite side.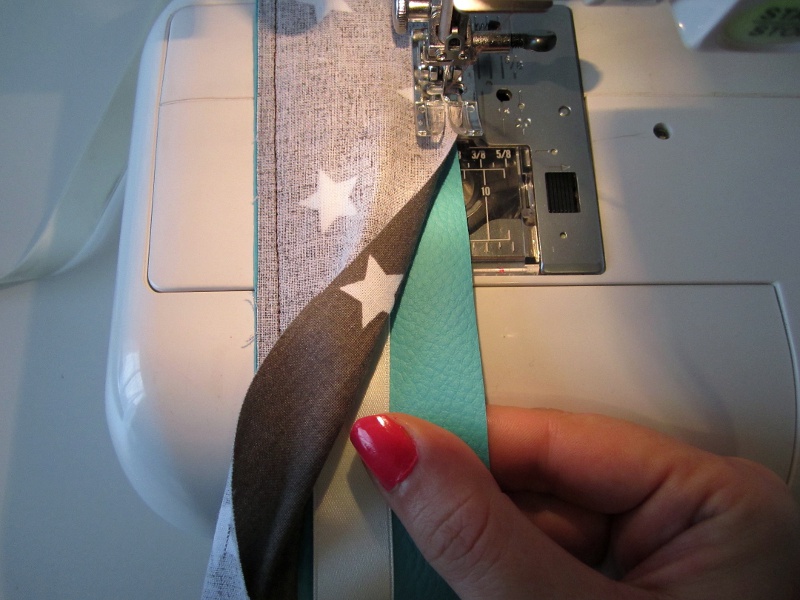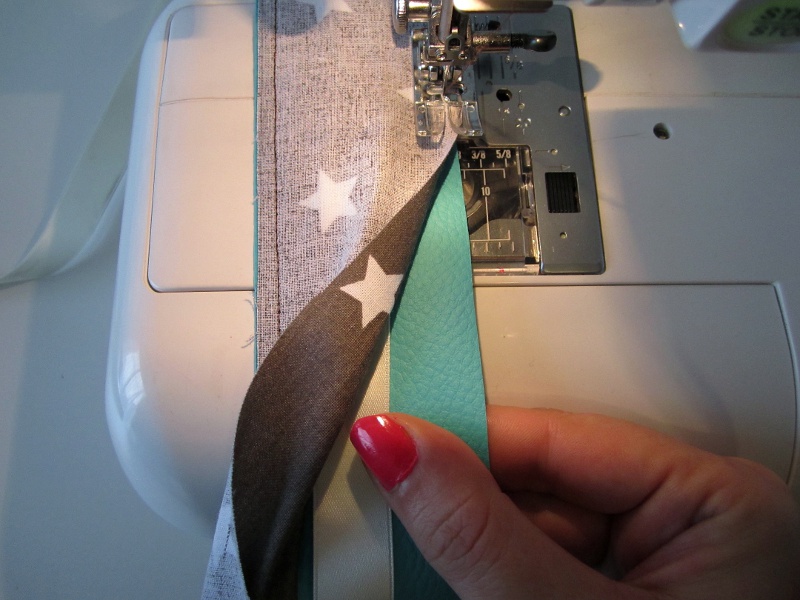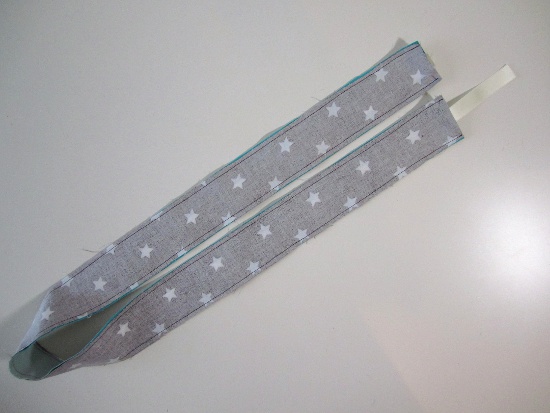 Close the strap end to which the ribbon is attached, back stitch at the beginning and end.
Stitch a second time right over the first line.
This seam must be strong : we will pull at it in the next step !
Leave the other short end open.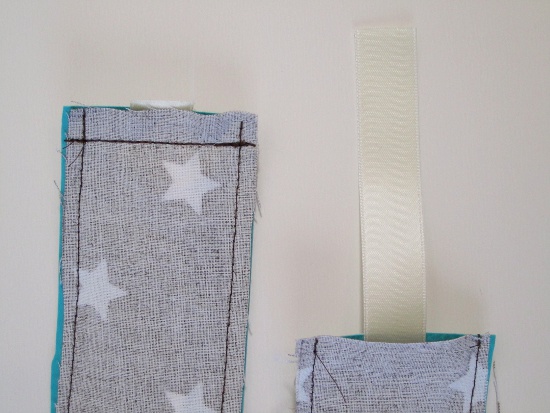 3. Turn the strap inside out
Take your wooden spoon and with its handle, push  at least 4-5 cm (2″) of the closed end inside the strap.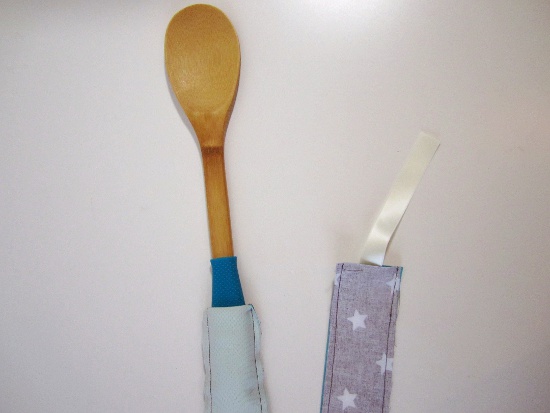 Take the spoon out.
Catch the end of the ribbon with one hand and pull, while sliding the strap in the other direction with the other hand.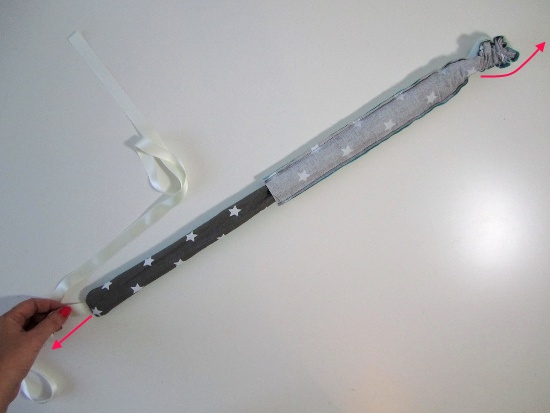 Voilà ! You've turned the strap inside out ! Just close the remaining open end, folding in the seam allowance, and cut the ribbon.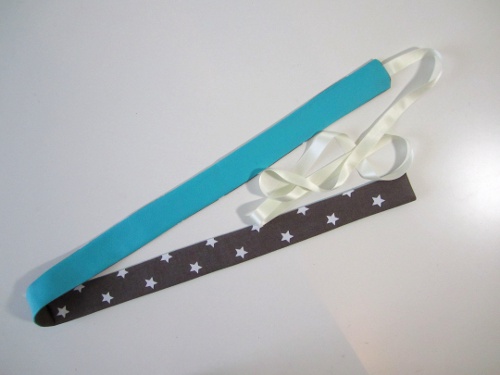 Aussi sur le blogôtin ~ Also on the Blogôtin :