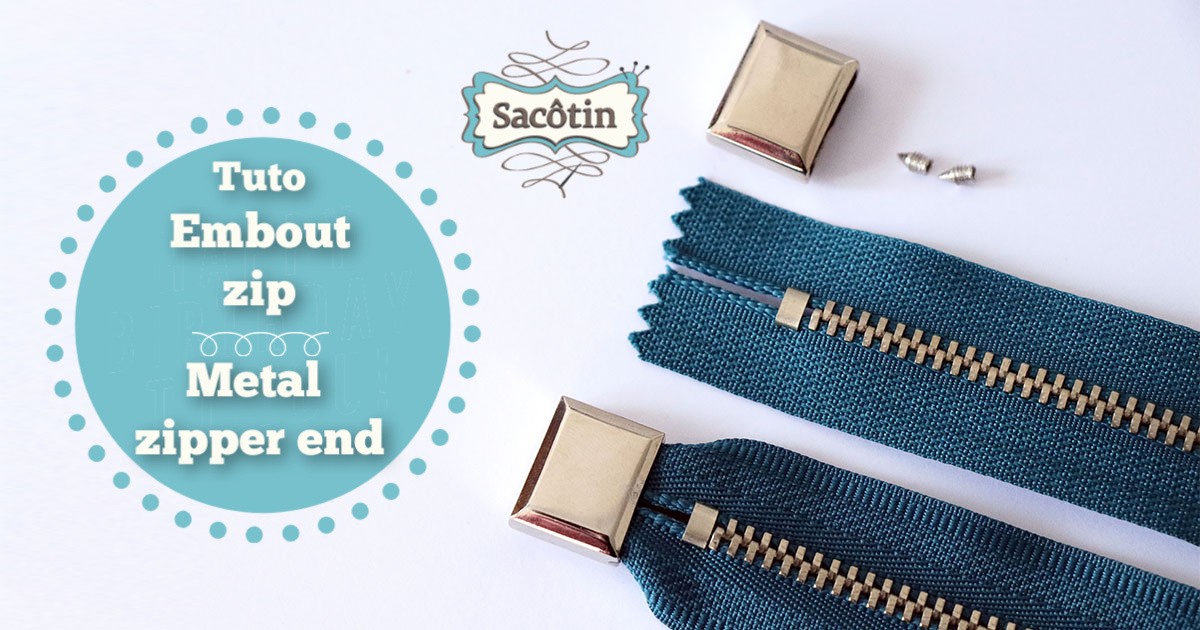 Here is a tutorial to learn how to install a metal zipper end. A metal end is easy to install and gives a professional finish to zippers.
It will perfectly finish the look of your Mambo bag 🙂
Installing a metal zipper end
Supplies needed :
one zipper 😉
one metal zipper end
all-purpose strong glue (fabric, metal, …)
a screwdriver with a small head (the screws are tiny)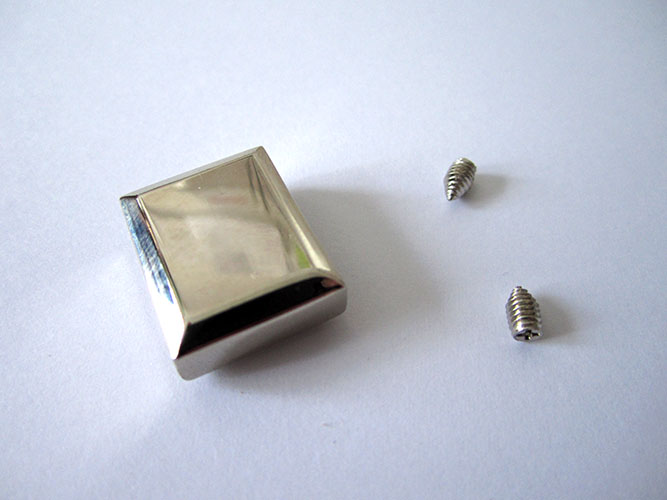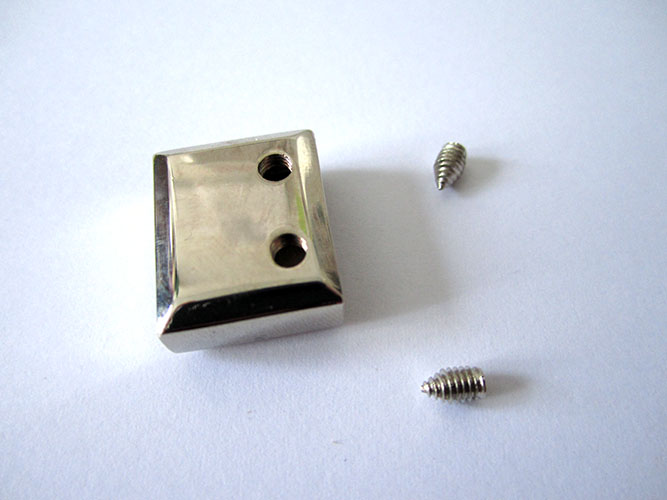 I strongly advise you to install the metal zipper end over a towel or over a surface where the screws will not roll.
1- Fill the metal end with strong all-purpose glue (fabric, metal,…) a little less than halfway.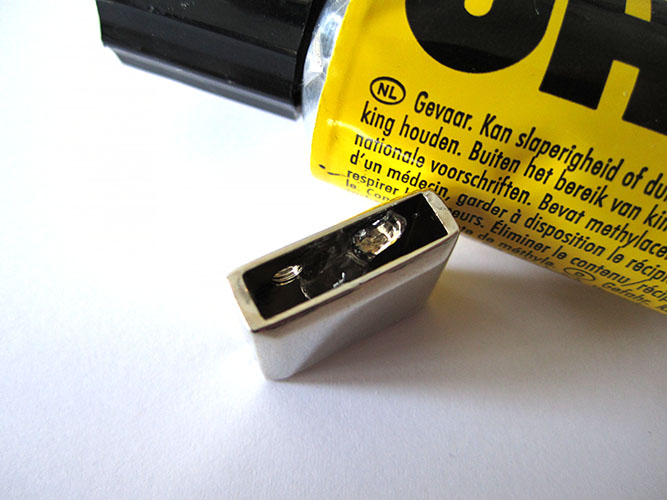 2- On the closed end of the zipper, fold the sides of the tape to the wrong side to form a triangle and push the zipper tape into the metal end.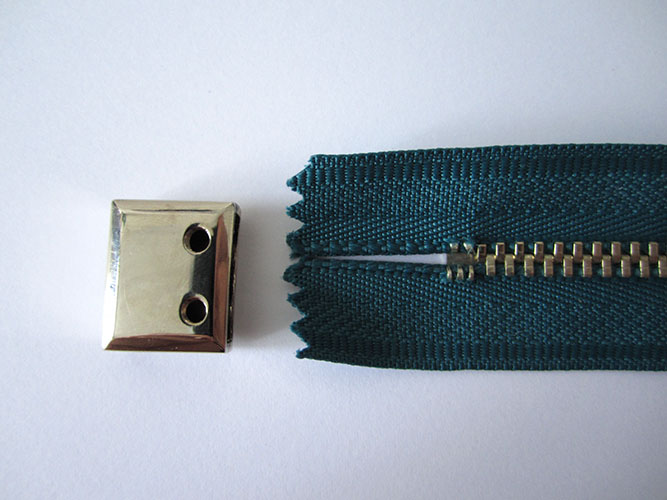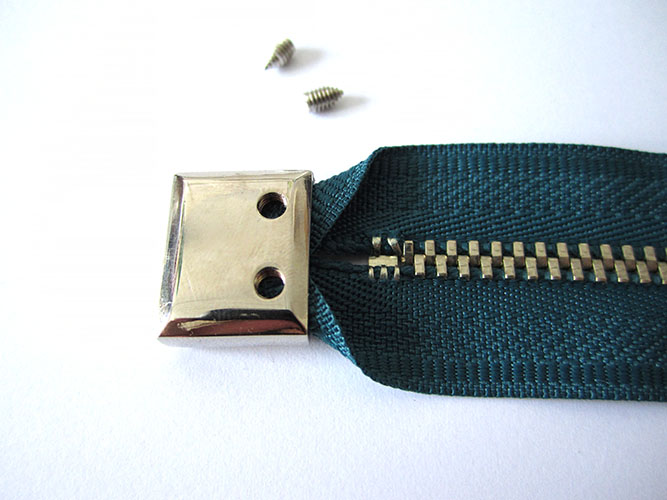 3- Take a deep breath and screw the screws. Before screwing you can add a drop of blocking glue on the screw shank.
If a little bit of glue overflows, wipe gently with a cloth to remove it.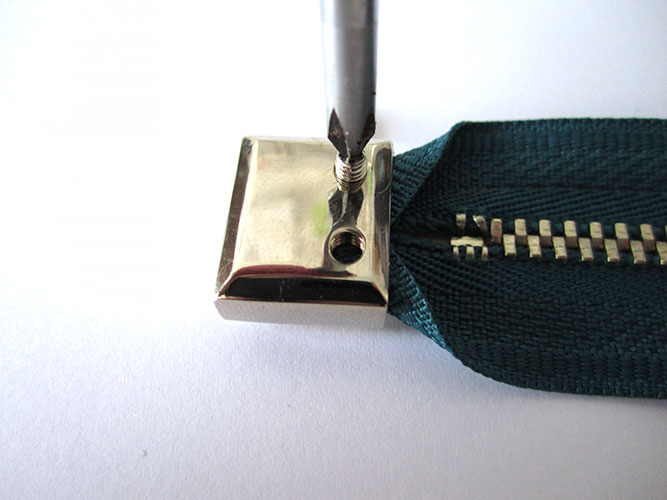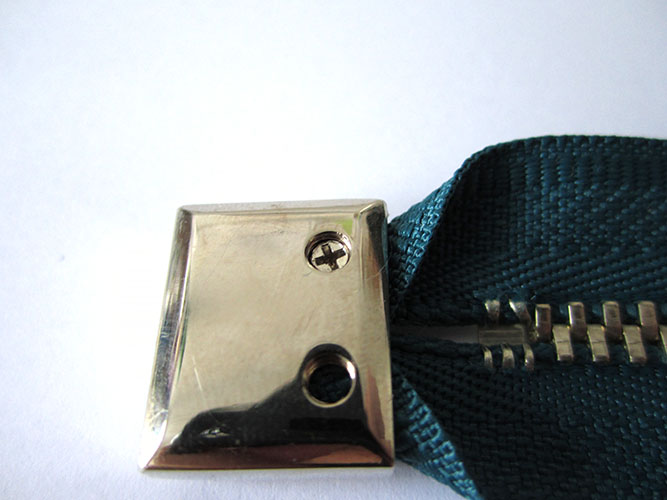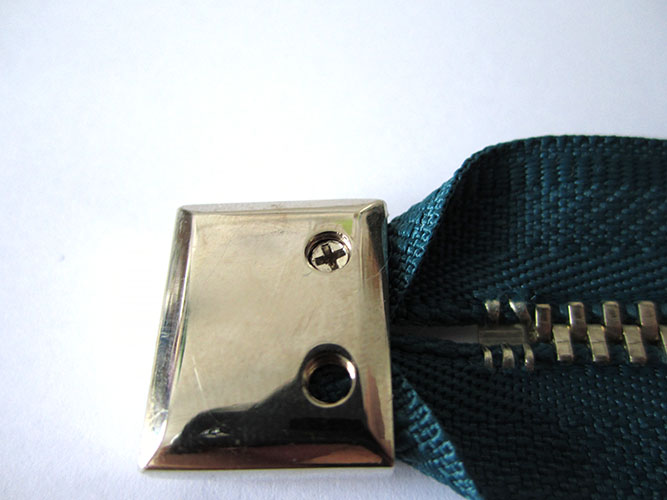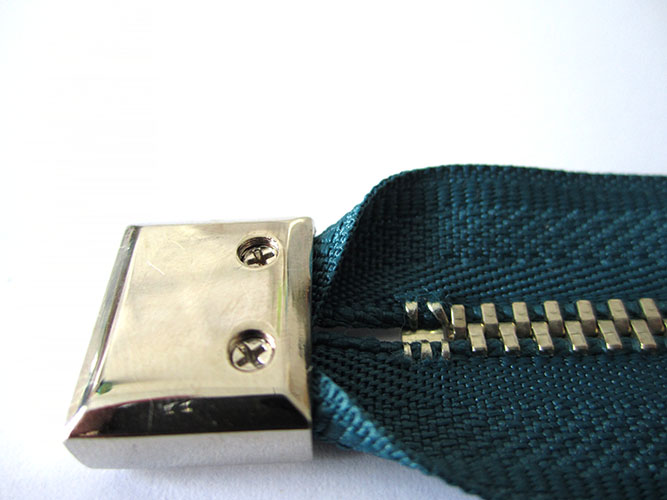 Allow the glue to dry for a few minutes before handling the zipper.
Here is a metal end installed on the Mambo bag.