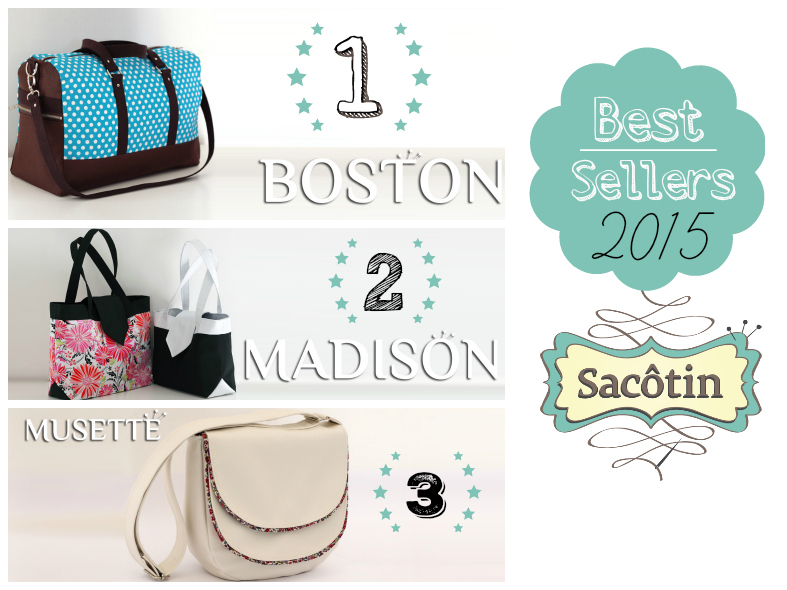 Your 3 favorites Sacôtin patterns for 2015 are, in order : the weekender bag Boston, the compartmentalized bag Madison and the saddle bag Musette !
The race was very tight and Boston has won 1st place only by a verrry short needleful to Madison.
The battle for 3rd place was also fierce Be-Bop, Boléro and Annie tailgating Musette closely !
Thanks to the 78 participants who have tried to guess the 3 Sacôtin bestseller patterns for 2015, it wasn't easy !
3 of you gave the bestsellers in order and will receive the upcoming Sacôtin pattern as a gift !
And the winners are :



See you next year for the 2016 podium ! 
Aussi sur le blogôtin ~ Also on the Blogôtin :