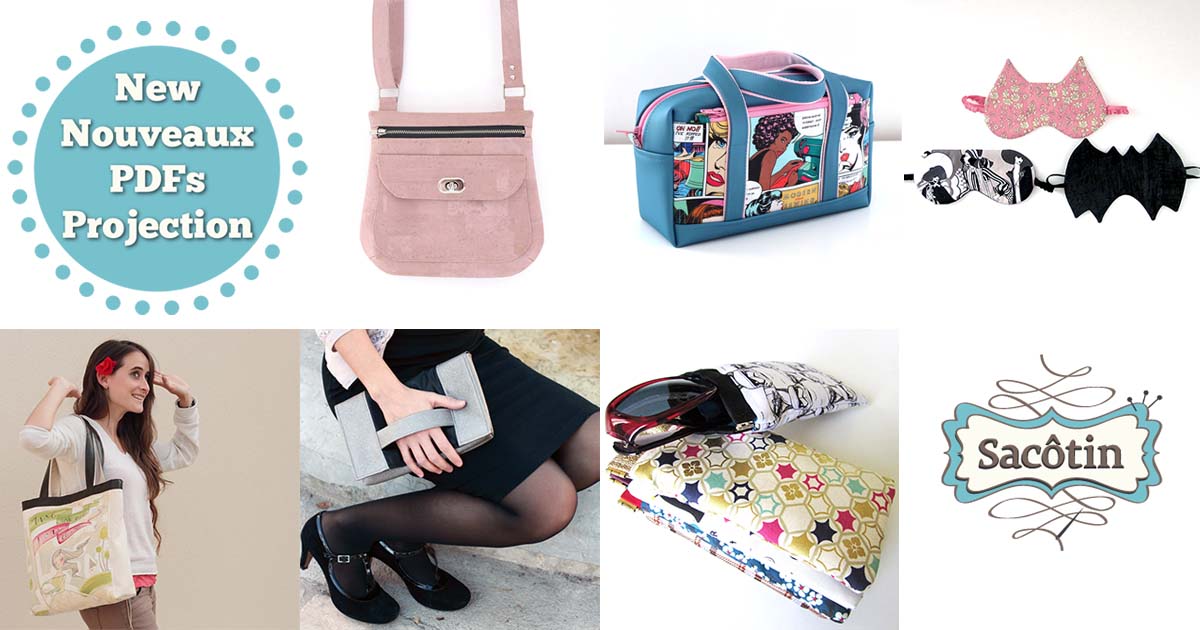 Some of you project your sewing patterns directly onto the fabric in order to cut the pieces without having to print the paper pattern. But this technique requires a specific, projector friendly PDF file.
The last Sacôtin pattern, Biguine, is provided with this additional projector friendly PDF since its release, and future patterns will also be released with one.
Today I've added a projector friendly PDF file to 6 previously released patterns:
I have also created a specific category in the store that displays all the patterns that have a projection file: Patterns with projection file.
How is the projector friendly PDF file?
Sacôtin projection PDF files have layers:
"Pink" layer for each size of the pattern (background of the pieces in pink for better visibility depending on the fabric colors).
"Black" layer for each size of the pattern (transparent background and black outline).
2" calibration layer
5 cm calibration layer
To display these layers in Adobe Reader you must click on the layers menu, then click on the checkbox of the layer (s) you want to display (eye icon visible, layer visible on the screen – No eye icon, layer hidden on screen):
Projection PDFs do not include assembly instructions, these are always in the main PDF pattern.
How do I get the projection PDF?
For free patterns
The projection PDF is downloadable directly via a link on each free pattern page in the shop: Cachôtin, Mirettes, Cabôtin and Incognito.
1 – Once on the pattern page, click on the link :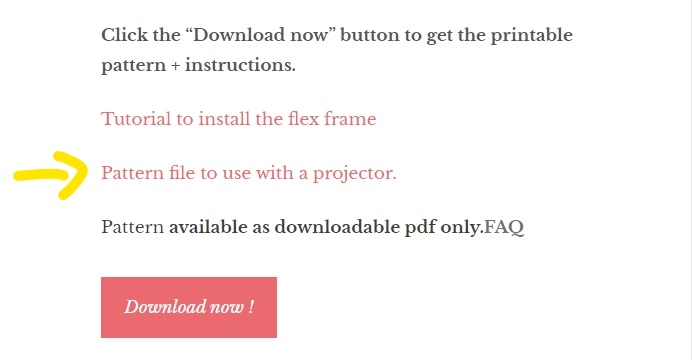 2- A page opens on the file hosted on Google Drive, click on the arrow to download the PDF file:

For new Polka and Fringante orders
Starting 09/12/2021, any new order for Polka or Fringante includes the projection PDF. It will be downloadable via the order confirmation email or in the "My Account – Downloads" section on the website.
For older Polka and Fringante orders
Getting the projection PDF file is free.
If you have already purchased the Polka or Fringante pattern and want this additional file, contact me through the contact page and I will add this PDF to your account.
I will do this on demand as I don't want to mass modify old orders and risk a big bug on the website.
Happy sewing and projection,
Véro
Aussi sur le blogôtin ~ Also on the Blogôtin :