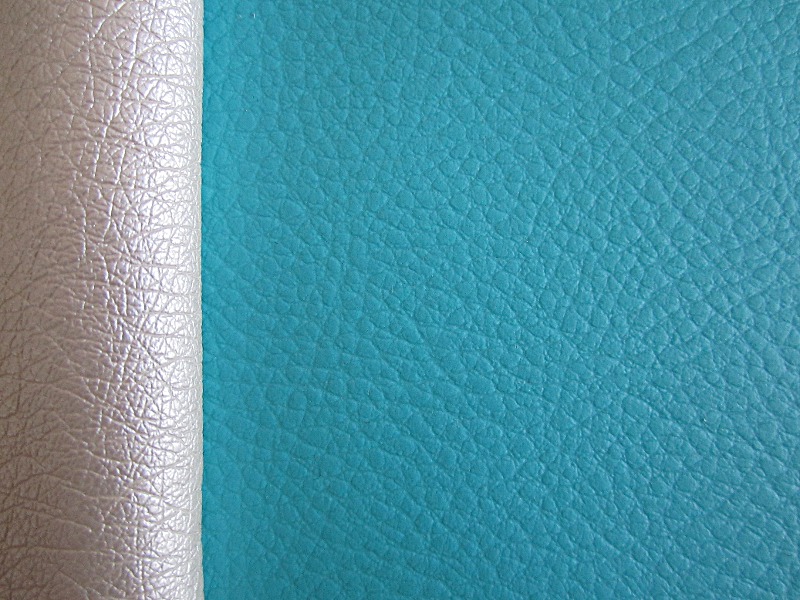 Sewing faux leather can quickly become a challenge if you come across a rebellious faux leather piece. Here is what you need to know to sew faux leather and get the best possible result.
Cutting faux leather
What to cut it with ?
A rotary cutter with cutting mat is very convenient to cut faux leather especially to get sharp edges on the long, straight pieces like handles and shoulder straps. But a good pair of shears will do just fine.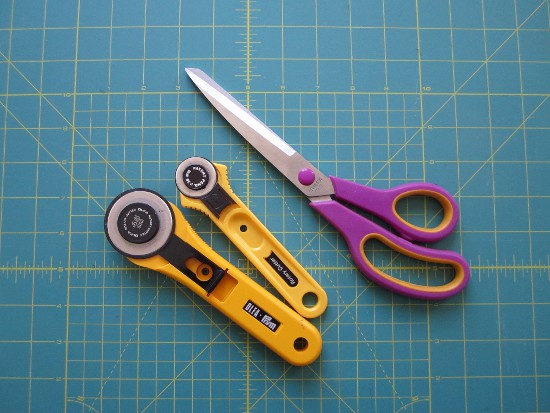 Cutting in single or double layer
If you can't cut your faux leather in double thickness (not flexible enough, too thick, ..), unfold it and cut your pieces in a single layer.
To cut pattern pieces, that had to be cut on the fold, in a single layer :
Trace your pattern piece twice
Tape the two parts together to get a complete symmetrical pattern piece
Use this new pattern piece to cut in single thickness
To cut pattern pieces that need to be cut twice and not on the fold :
Cut your piece once
Flip your pattern piece to cut the second piece in a mirror image of the first one.
Holding down the pattern pieces during the cutting step
Holes made by pins will remain visible in the faux leather so :
Pin within the seam allowance only. Included seam allowance for Sacôtin patterns is 1 cm (3/8″).
Use sewing weights (or small dumbbells, dictionary,…) to hold the pieces down if pinning is impossible.
Sewing faux leather
The following information is intended as general guidance. You will have to test on faux leather scrap to get the optimal settings for your sewing machine and your faux leather.
Which needle to sew faux leather ?
New denim needle size 90 or 100 depending on the thickness.
Which thread to sew faux leather ?
Polyester thread.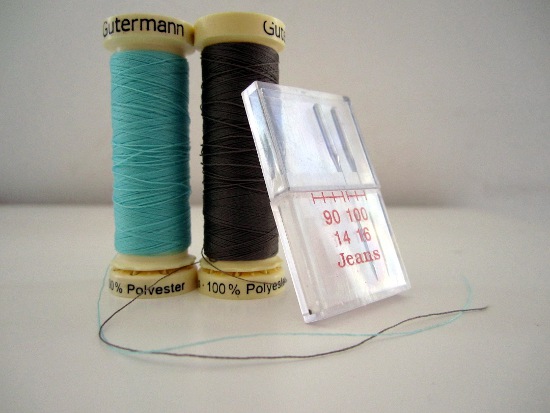 Which stitch length ?
Construction seams : 3 to 3.5
Topstitching : 3.5 to 4.5
Pinning faux leather while sewing
Pin within the seam allowance to avoid creating holes that will remain visible in the finished work.
Use clips, paper clips, masking tape, clothespins or hair clips to attach the pieces together if pinning is impossible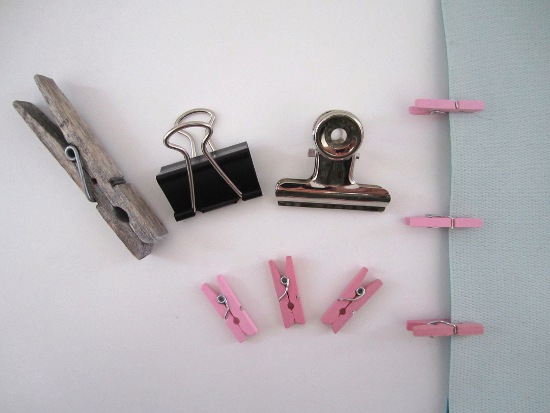 Topstitching faux leather
Your faux leather may be a dream to sew, but if your presser foot does not glide properly on it, while tostitching, try these solutions:
Special feet
Teflon foot (the one I pick most often)
Roller foot
Walking foot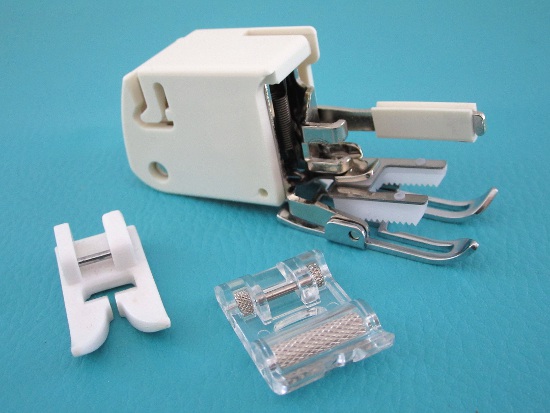 Tips and tricks without special foot
Wax paper or tissue paper :
Place the paper between the faux leather and the presser foot and stitch through the paper. At the end of the stitching line, remove the paper by tearing it away.
If the faux leather right side is both in contact with the presser foot and the feed dogs, you might have to place wax paper on both sides of the faux leather.
A piece of matt tape :
Remove the foot, place a piece of tape under its sole and re-attach the foot.
Two faux leather tutorials :
Aussi sur le blogôtin ~ Also on the Blogôtin :